Les Orientalistes Coffret & Eaux de Parfum by Annick Goutal {Shopping Tip} {Luxury Perfumes}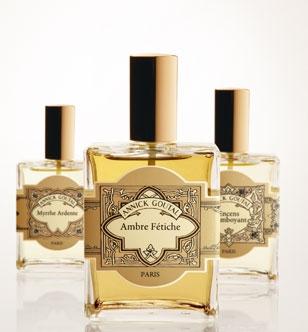 Les Orientalistes in 100 ml Eau de Parfum concentration, each for 120 € or US $ 171

The new trio of unisex perfumes by Annick Goutal based on the precious substances of amber, frankincense, and myrrh called Les Orientalistes will be available from the end of November 2007 in France. One option is to purchase them as a limited edition set kept in a luxurious white leather casket, which is meant to be re-usable as a jewelry box........
Les Orientalistes coffret of three 50 ml pure extraits, 500 € or US $715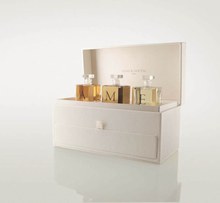 Alternatively, one can also purchase Les Orientalistes separately in the Annick Goutal house angular bottles usually reserved for men, in a different size and concentration as well, in 100 ml flacons and in Eau de Parfum concentration for 120 € or US $ 171 each.
The new perfumes are expected to arrive in the US in 2008. You will be however able to order them from the Annick Goutal boutiques using Fedex or UPS. Shipping charges are yours to pay for.
(Sources: Au Féminin, Annick Goutal boutique, Marie Claire)