Soap and Glory Sexy Mother Pucker Lip Gloss {Beauty Product Review - Lips}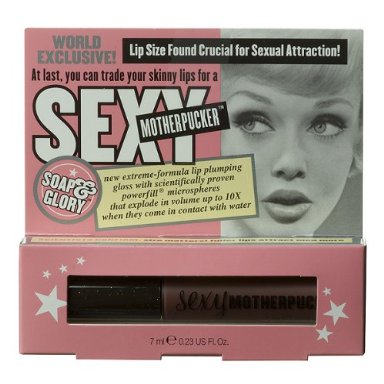 While being on the subject of plumping action in lip glosses, be it visual as with the Ultra-Gloss Reflect series by Dior or attempting to be real, I remembered a really bad gloss I tried from the brand
Soap and Glory
:
Sexy Mother Pucker Lip Gloss
.
There was this hell of a cute retro vintage packaging with all the catchy lines printed on it that can turn it into a billboard in any shopping aisle. It makes you think the lip gloss might be as trendy as the outside shell.
The reason I bought it was that it is so easy, too easy, to throw an untested tube of anything at Target into your cart...
Continue reading "Soap and Glory Sexy Mother Pucker Lip Gloss {Beauty Product Review - Lips}" »