Plus-Size Models Wanted: Enter the Competition until August 7th 2009!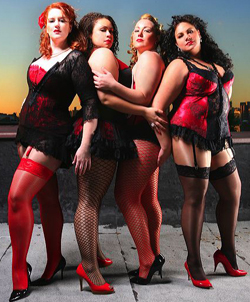 Torrid is Calling Out to Curvaceous Beauties!
You don't want to miss out on this once in a lifetime opportunity! You could be the star of a LA fashion show or even be the next face of Torrid.com! Torrid, the plus-sized clothing store is having their House of Dreams Model Search, a nation-wide hunt for a diva to rep their brand!
Your time is running out! Applications must be postmarked by August 7th to qualify! So if you are at least 16 years old and size 12-26 go to Torrid.com to print out your application and send it in!
Torrid HQ
Attn: Model Search 2009
18305 E. San Jose Ave.
Industry, CA 19748
For more information and to print an application go to Torrid.com today!
Via press release
Photo: The Glamazons