Dior Ultra-Gloss Reflect in Lurex Plum from Dandy Lady {New Beauty Product Review - Lips}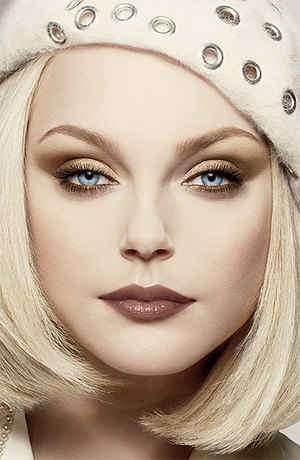 Lurex Plum 877
, a lovely, deep eye-catching plum with antique rose thrown in it and fine multi-colored shimmer, is a new color born from the conjunction of
Dior's reformulation of their Dior Addict Lip Gloss line
into the
Dior Addict Ultra-Gloss Reflect
one and of the launch of the
Dandy Lady fall 2008 collection
. The collection is dominated by taupe and plum colors and Lurex Plum stands out for its depth and refined shimmer.
Dior has re-introduced shades from the previous line into the new one, but with added glitter with a star-dust effect. (Sephora very usefully lists the old color names next to the new ones whenever appropriate.) Lurex Plum 877 is a new tint that is exhibited in Paris as part of the Dandy Lady collection although Nordstrom does not list it there....
When I saw it I made a bee-line for it and when applied, it did not disappoint. The plumping effect solely based on the texture of the lip gloss and its very high reflective power is as clear as daylight. The gloss contains microscopic glass balls that are able to refract light and offer this superlative yet rather subtle shine effect. Without having to suffer through the stinging sensation of a classic plumping gloss, you get the effect of a very full mouth.
The texture is moist and vulnerable-looking rather than hard as with a patent-leather effect. The color seems to vibrate on your lips. The shimmer is very fine and never showy despite the fact that it is multicolored and rich.
The ultra-gloss reflect does not stay on for ever at the same level of performance. After a little while, it winds down and becomes less shiny and more translucent but still with great coverage and saturation.
The ultra-hydrating feeling becomes a bit drier but not dry per se.
After a while longer still, and coffee, it becomes more like a tint and a pale lip balm and reapplication is necessary.
So on its own I would say that despite its exceptional qualities of brilliance and color at first, this Ultra-Gloss does have a problem with tenacity and longevity and I would say sooner than expected. But all in all it's a great gloss.
Lurex Plum 877 is currently sold out at Sephora online in the US. It is priced at $24,50 and 22, 10 Euros.