Illamasqua to Debut at Sephora Times Square on July 31, 2009 {Beauty News}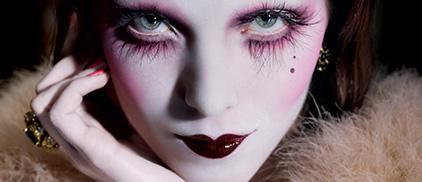 A little bit of British alternative culture is coming soon to the United States. Creative makeup brand
Illamasqua
whose motto is "discover your alter-egos" will debut in the United States at
the new Sephora store at 5, Times Square on July 31, 2009
. Some people must be squeeing right now. The brand has been receiving 50 emails a day from US customers clamoring for their products, a trend that forced them to open sooner than expected across the pond.
Much of the inspiration for the brand comes from alternative cultures and the nightlife concept as they specialize in makeup to be worn "after dark". Their colors are bold, daring, dramatic.
"Illamasqua is the product of a heady mix of influences. Its roots stem from the dark and illicit 1920s club scene and combines a rich heritage in the manufacture of make-up for film and theatre. It also takes inspiration from members of the 'alternative scenes' for whom self-expression is paramount. Alternative cultures have always dared to be dramatic. They have an emotional attachment to making up. It's an expression of their darker side, a release for their alter ego....

Illamasqua is for the bolder person hiding inside all of us. It is an act and an attitude. A symbol of tolerance. A celebration of idiosyncracies. A confident statement of self-ownership."...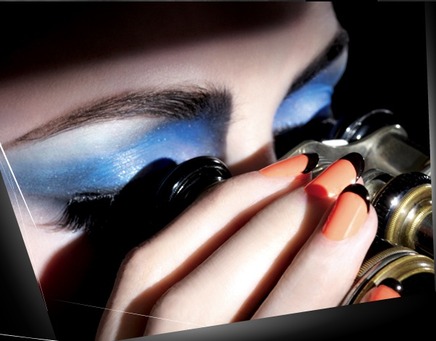 A look from the 1920s Berlin collection

Margarita Arriagada, Sephora's senior vice president of merchandising said,
"For Sephora, we are particularly excited by the brand's exceptional quality, artistry heritage, and, above all, its unique brand positioning -- 'makeup for your alter ego,'" "It is the latter of these attributes that presents the most interesting opportunity for engagement with our clients as self-expression and individuality through color has become a more prevalent form of escapism and pleasure in this economy."


Illamasqua have been doing particularly well with their nail polishes and false eyelashes.
One of the first products I would like to try? The
S.O.P.H.I.E. Pencil
or eye-liner in support of the Sophie Lancaster Foundation whose mission it is to Stamp Out Prejudice and Intolerance Everywhere. Sophie died from injuries she received at the hands or rather boots of her attackers who could not accept her Goth looks.
Illamasqua have a
great website
, check it out!