Ascot Eccentric: 'Tis the Season of Hats {The Look}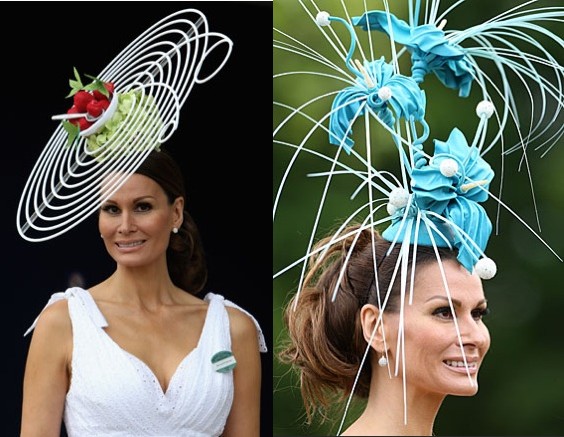 Royal Ascot
is one of the best world-famous venues to contemplate people parading alongside the race tracks and to spot eccentric hats. The same woman, I realized afterwards I made my picks, is wearing two different over-the-top
bibis
as the French say. On the left, a bowl of strawberries on a bed of clover, how insanely logical is that? On the right, something like a pink flamingo deconstructed in blue and sifted through a paper shredder. Evocative, oh yes.
If you are afraid to commit a sartorial faux-pas, just check the Royal Ascot
Dress Code Images
that explain what is "acceptable" and what is "unsuitable".
You can see more hat images
here