Bourjois Rendez-Vous a Paris: Makeup Collector Alert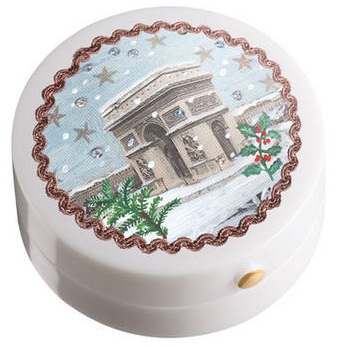 For the Holidays,
Bourjois
is releasing a collection of five eye-shadows and three blushes repackaged in a collector edition titled
Rendez-Vous à Paris
(Rendez-Vous in Paris). The iconic little boxes have been decorated by artist
Nathalie Lété
to celebrate the year of establishment of the brand in Paris in 1863 when reportedly they started baking their colors in the heart of the city of lights...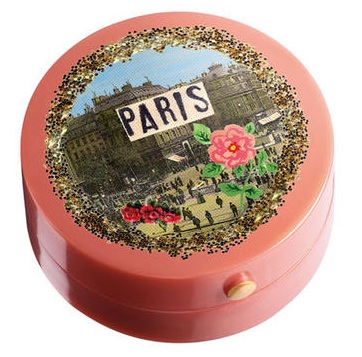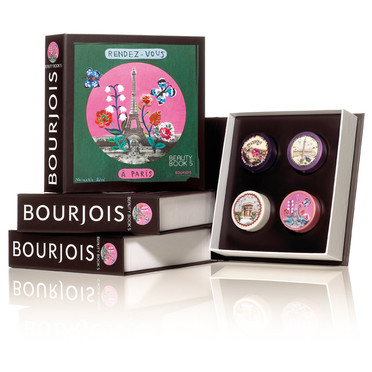 The images depict famous monuments of Paris like the Opéra Garnier, the Eiffel Tower, the Arc de Triomphe, a view of an Art Nouveau entrance to the subway etc. The style is retro, poetic and bucolic.
Love this whimsical boudoir style and could just make a necklace out of them!
The makeup can be bought individually (10,95€ and 11,95€) or in a set of 4 housed in a
Beauty Book
(29,95€) which contains three eye-shadows (Noir Précieux, Blanc Diaphane, and Violet Absolu) and a blush (Rose d'Or).
I have also spied a box of 8 with the complete collection on eBay.fr.
This collection comes after their vintage collection from 2008 and reminds me of the kind of cute touristy packaging that Fragonard makes for their
concrètes
(solid perfumes).