Michelle Obama Is Wearing Isabel Toledo {Breaking Beauty News - Updated}
Michelle Obama in a sparkly gold-looking but in fact green chartreuse Isabel Toledo outfit on Inaguration Day 2009
© Larry Downing/Reuters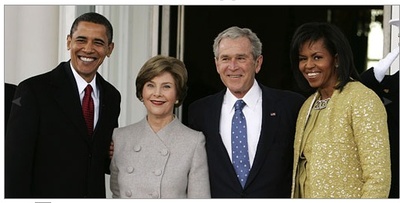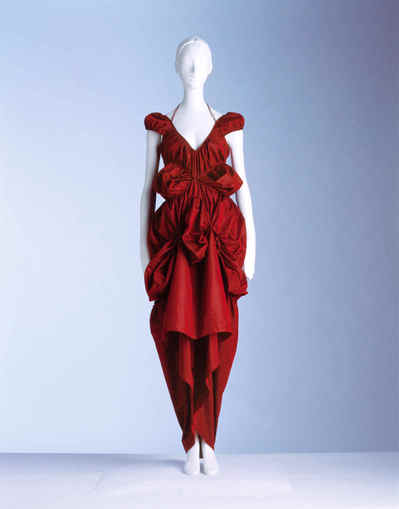 Dress by Isabel Toledo
An initial inkling of what Michelle Obama will wear today at the swearing-in of her husband Barack Obama has been revealed by WWD: she will wear an outfit by Isabel Toledo, a designer of Cuban descent, like Narciso Rodriguez whose designs Michelle Obama loves to wear as well.
Update: she is indeed wearing a Toledo dress and overcoat in an interesting silverish green chartreuse color which comes off as gold-like. The material looks warm enough, but oh, my! no scarf and hat in this cold weather? Sigh of relief: she is wearing green leather gloves. A very 1960s, Mad-Men look, in keeping with her stylistic preferences expressed during the election campaign. I am wondering if this has anything to do with a homage to the defining era of the civil rights movement? At any rate, Michelle O loves vintage (I looove her huge 50s-60s brooches). She obviously loves interesting textures and hates boring. That color is unusual and I can't zoom on the material but it looks a bit like a cloqué, puffed-up effect, also very 1960s. I think that this sheath has a Venitian, Renaissance flair about it.
It has been speculated that her predilection for outfits by Cuban-American designers carry a cryptic political message, which remains to be clarified and made more explicit than through fashion semiotics. We are all eyes and ears.
Previous Posts in Beauty News: