Somatoline Cosmetic Amincissant Solaire: An Innovative Slimming Sunscreen {New Beauty Product - Body}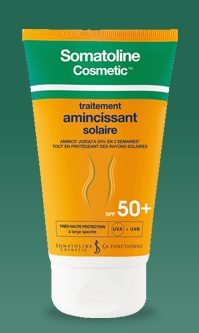 This spring, French cosmetic brand
Somatoline Cosmetic
which specializes in thinning products launched an innovative slimming sunscreen called
Traitement Amincissant Solaire
which is offered in three different SPFs: 15, 30 and 50. Slimming body creams, lotions and gels of all ilks are very mainstream and hugely popular in France but to have one double up as a sunscreen that enhances its slimming properties under the action of the sun is newish.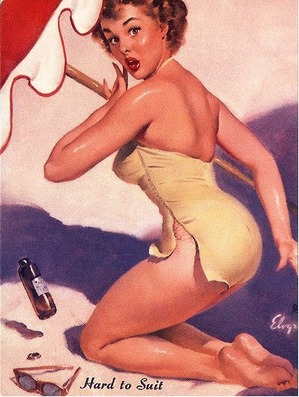 Before I go on, I want to tell our international readers that the product is available on an online shopping site that ships worldwide so that you don't feel like the information will be useless if you're outside of Europe (check out
parapharmastock.com
).
According to
Sports-Santé
, this product which is currently touted as the first in its category was actually preceded by
Bergasol lait IP8 silhouette
a few years ago which contained caffeine and grapefruit extract...
Somatoline Cosmetic Amincissant Solaire
contains a series of ingredients that work on reducing the layer of diffuse fats found just under the skin. It does not say that it will make you lose weight but it does promise to make you become your tighter you.
"The Somatoline cream protects the skin from the sunstrokes and prevents the erythemas following a solar exposure. Its formula prevents and reduces early cutaneous photo-ageing. This solar slimming cream is a cream with fast penetration, nonfatty, which resists water. It acts on the greases located for a slimming effectiveness up to 24% in 2 weeks. It invigorates and hardens fabrics of 21% after two weeks of application. These actions enables you to have a soft, firm and hydrated skin."

In order to achieve that goal they use an exclusive phyto-slim complex with caffeine which reportedly is activated by sunshine (destocks fats), escine (draining), decapeptides (destocks fats), and B-Glucane (firms skin). Moreover the cream contains an anti-oxydant agent (marula oil), vitamine E, jojoba oil, allantoïne. It also favorises tanning as it incorporates a melanin-activating ingredient. The product is waterproof.
You are expected to re-apply every 2 hours and results should be visible after 2 weeks minimum.
The immediate practical advantage of this sunscreen is its 2-in-1 concept for people who want to use both types of body products.
Warning: children cannot use this product.
Photo credit:
ondiraiduveau