Chanel Jade & Jade Rose Limited-Edition Nail Polishes {New Beauty Product - Nails}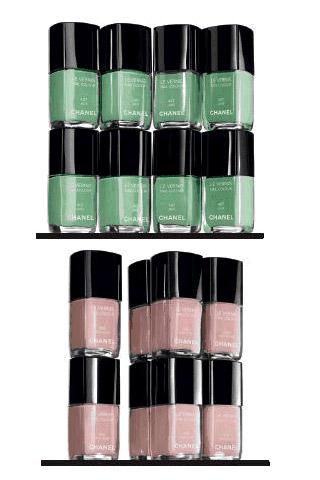 Chanel
is issuing a limited-edition of two rare colors of nail polishes inspired by the house's recent runway looks.
I am not 100 % sure which collection is referenced here, but found two matching looks from the Ready-to-Wear Autumn/Winter 2009 fashion show which took place in March 2009 in Paris (click to enlarge the pictures below)...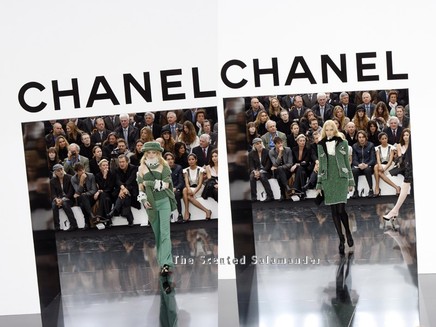 Karl Lagerfeld
reportedly asked
Peter Phillips
to create this unusual green jade color for
Jade
. It looks both intriguing and wonderful. A companion polish will be launched at the same time taking on some of the texture and creaminess of jade but this time interpreted in pink, with
Jade Rose
.
Both polishes will be available from August 1, 2009 exclusively at the Montaigne and Cambon Chanel boutiques. Each bottle is priced at 25 €.
Via
Vogue.fr