Limited Edition Crazy Horse Lipstick for Sephora (2009): The Red Lipstick Series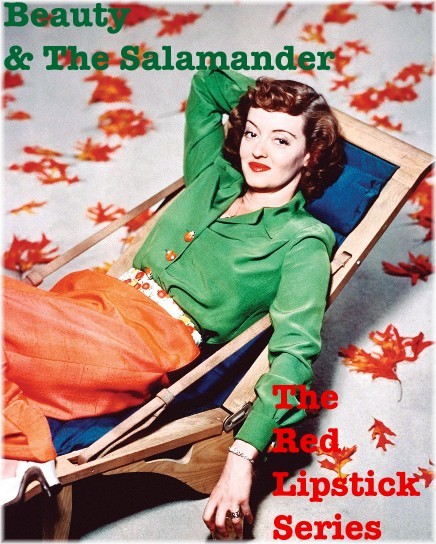 I am going to explore with you a library of red lipsticks in the coming weeks. I already have a bunch I have been wanting to feature, am looking for some collectibles and all the while keeping an eye on new launches.
Like perfumes, lipsticks, and red lipsticks even more so than others, have stories. The pigment red is a highly desirable color for its richness and vitality -- it is the color of blood, amorous flush, and passion. It is so desirable that despite the fact that red paint for the lips have existed for centuries, they still can be the objects of an endless quest for the right shade. To drive the point further, consider the French who call all lipsticks made in all sorts of colors "
rouge à lèvres
" or "red for the lips" which in English also gave "lip rouge". Red is really the alpha and omega of lip colors.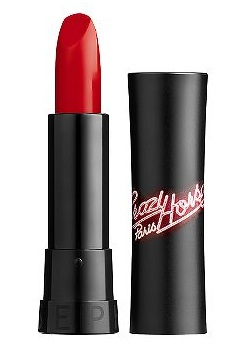 Rouge Crazy Lipstick for Sephora Brand
This November, a new makeup collection appeared on the shelves at Sephora which is inspired by the lifestyle of the girls dancing at the Crazy Horse cabaret in Paris. I mentioned it earlier
here
. We know thanks to burlesque artist
Dita von Teese
that the Crazy Horse gals use MAC Russian Red...
GG6QSVDFWQG8
Stage girls have their imperatives and so the red must never look washed-out by the spotlights and it definitely has to stay put. So, my initial question was whether Sephora Brand would try to replicate MAC Russian Red? The answer fortunately is no.
I picked here the unique lipstick color available in the collection which is meant to reflect the reality of the Crazy Horse chorus line. As stated on the packaging all the girls wear the same lipstick (they also all have to have a 27 cm distance between their two nipples, fact of life).
The lipstick was designed following the criteria of the
Sephora Brand Lip Attitude Chic
collection touted as having the pigmenting power of a lip liquid in the convenience of a tube. The limited-edition color is called
Rouge Crazy
and coded
C31
.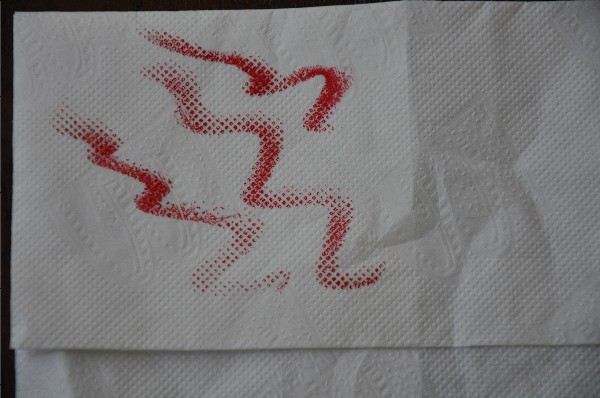 It is a highly saturated bluish red that rests very comfortably and loyally onto your lips. I like its vintage-y greasy paint feel which is another way to enjoy wearing lipstick when you can't look at the color. I call the sheen effect a semi-matte, Sephora calls it semi-glossy. Its coverage is great and even, its physics adequate (it doesn't try to travel outside your lips countours). It has that lit-from-within-and-layered-depth effect that I really love in a red lipstick.
The packaging could have been a little more exciting, I think. The box is cute with a "naughty" girl picture inside. The tube is fine with its Crazy Horse sticker. But looking at another tube by Sephora, the Lip Attitude Star Luxe Noir decorated with black strasses, I wished some had been stuck on the Rouge Crazy one.
Definitely a lippie to check out if you're into collecting red lipsticks and want to feel a little sassy.
It retails for 13,90€ in France and it does not appear to be sold in the US as of now. Ask a friend to bring you back one!