Crazy Horse Cabaret & Sephora To Launch Makeup Line {Beauty Notes -- New Products}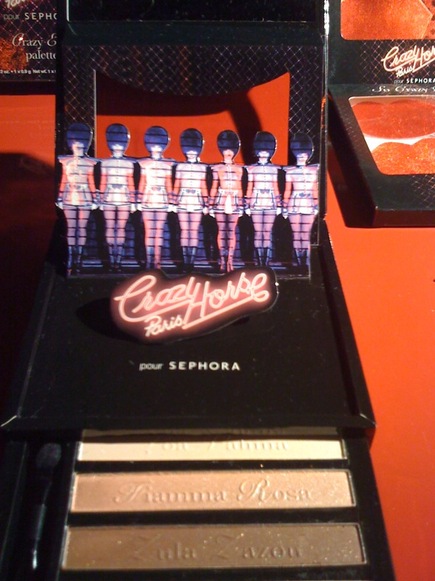 The legendary
Crazy Horse
cabaret in Paris has partnered with
Sephora
to launch a limited-edition collection of makeup colors and accessories which is reportedly full of "
show girl goodies!
" The line called
Crazy Horse Paris pour Sephora
will comprise
"Crazy lipstick, eyeshadow, pasties, body shimmer, etc.", even a Crazy duckie, false eye lashes, (but no makeup brushes
per the insider's spill)...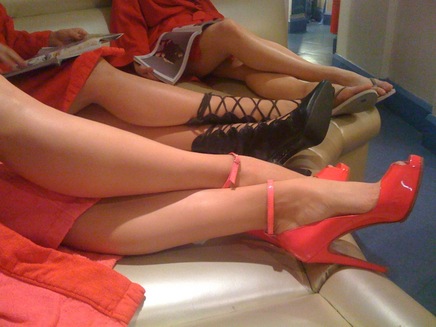 The girls have been twittering some pics -- gorgeous, retro-neon coral tint on those Louboutins. Hope there is a similar color in the collection.

The colors appear to have been named after the stage names of the show girls.
The Crazy Horse & Sephora collection will be distributed via the chain's stores throughout Europe as well as at the cabaret boutique.
A lipstick, for example, will retail for 14 euros, or $20.
The collection debuts on November 1, 2009.
Via
Crazy Horse's Tweets