Burberry My Burberry Black (2016) {Perfume Review}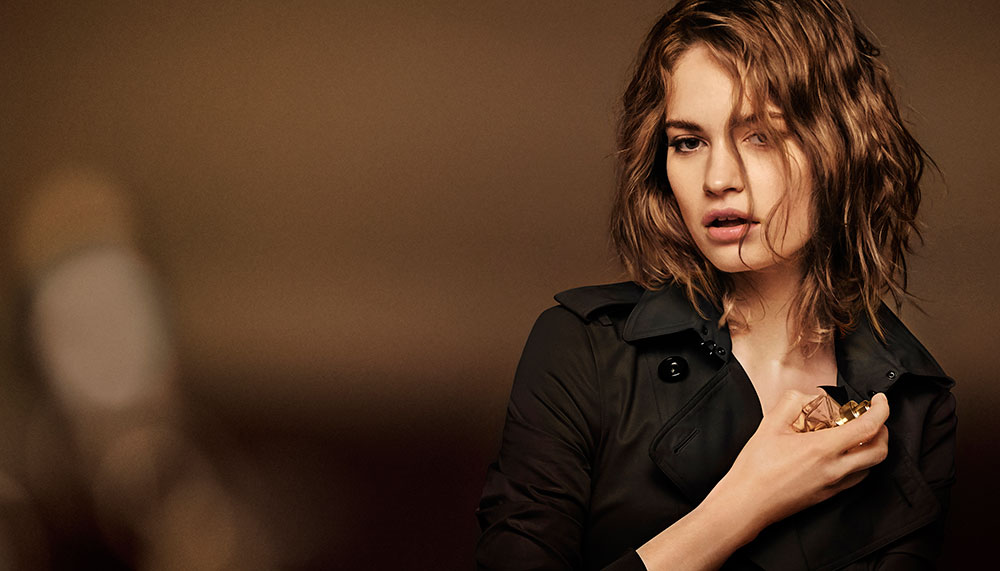 Actress Lily James is the Face of the Fragrance
My Burberry Black is the latest entry by the British fashion house of the iconic pattern and trench coats. The composition is signed by perfumer Francis Kurkdjian and art-directed by Christopher Bailey.
Wearers of My Burberry (2014) could simply expect a more sensual potion than the one poured in their usual bottles. But it is more than that. To us, it is a fragrance which renews the gourmand genre, while ensuring at the same time that the art of full-fledged perfumes does not die like dinosaurs...
As Christmas and Hanukkah approach at the same pace together this year, we can add that it is a scent which is a veritable joy to wear and a great match for a festive mood. As it happens, Kurkdjian is no stranger to the festive holidays season in perfume form. He's Created Gaultier2, which is so on point that perfumer Antoine Maisondieu took inspiration from it for his Noël au Balcon by Etat Libre d'Orange.
The composition, which is in parfum concentration - not in eau de parfum - opens on an opulent resinous rose accord, whose floral, rose nuances are immediately reminiscent of Nahéma by Guerlain. What was never in Nahema, however, are caramel accents and sharp musks. The long drydown much later on is itself reminiscent of Rose de Nuit by Serge Lutens, a bit.
An incongruous note hovers in the air until you're finally able to say... "pineapple!" It smells of a delicious accord of juicy, roasted, crystallized pineapple - you could almost chew it, so realistic it is. The intertwining of rose, caramel and pineapple is genius. Why? Because there are roses that smell of pineapple and also because if pineapples are ubiquitous at fruit stalls, its olfactory personality is nuanced, subtle, and underexploited. It retains, you realize, the power to shock in a perfume.
The brand is rather tight-lipped about the "gourmand accord" the floriental scent features, having just mentioned a more predictable "peach nectar".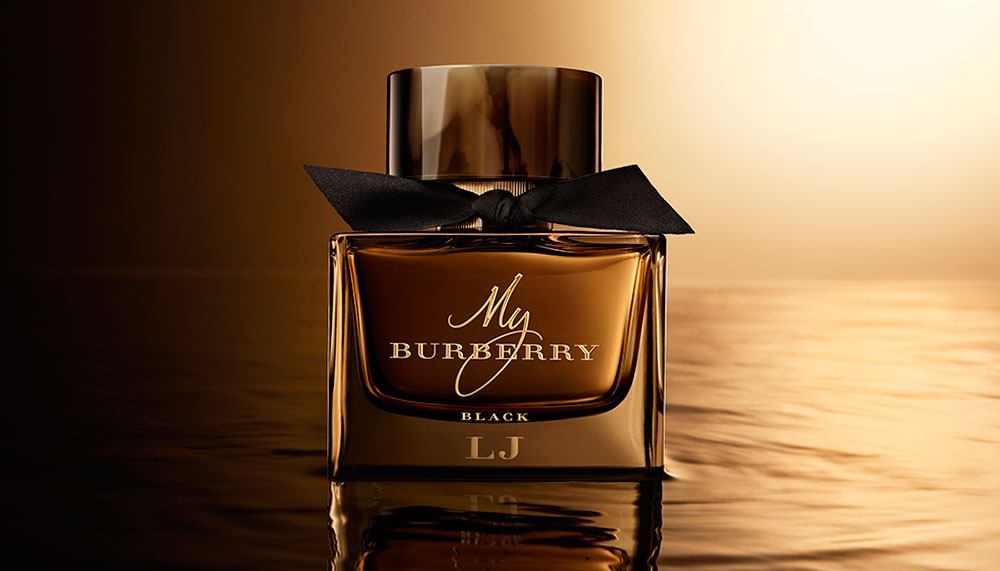 Our first encounter with pineapple in a scent was with Champagne - now Yvresse - by Yves Saint Laurent. We thought it was so disturbing and out of place that we wrinkled our nose at it, before getting won over by it later on. Yvresse is one of the best fruity chypres out there. Vintage Jean Patou Colony with its blue pineapple top was a later discovery still, although it preceded Champagne / Yvresse.
Creed has also concocted a pineapple-rich fragrance with Aventus, in homage to Napoleon's favorite dessert, Royal Pineapple. And now My Burberry Black is simply luscious. Imagine your roasted pineapple spiced up with star anise, dripping with generous, warm cane sugar syrup, while you drink a cup of rose tea, Kusmi Rose Tea, say.
You might even be having a nibble of crystallized, green and soft angelica at the same time. And there might be a hint of mint. All this conspires to create a rarefied gourmand perfume, one that does not eat the same thing as most people do. No oranges, no apples, no lychees. Just, no. Just, oven-roasted pineapple - and it is completely decadent and addictive. The scent of pineapple comes across as "young," rather than fresh, as well as optimistic - and finally, quirky. Herbaly nuances add a more austere contrast recalling Balenciaga La Fuite des Heures' kitchen-cabinet herbals, but it's one Germaine Cellier could not have created because it simply was not, then, the era of gourmands. The drydown sets up a new olfactory mood, with the scent of what resembles green cassis leaves.
My Burberry Black earns its appelation as a "parfum": it is very long-lasting, enveloping and nuanced over the course of its full development. No tattered composition with unseeming olfactory "holes" letting in cold drafts of air, instead of fragrance, due to budget constraints and technical stalling. No, this is a warm, full, round parfum, which renews your interest in exploratory gourmands, instead of satiating it.