Burberry My Burberry (2014) {Perfume Review}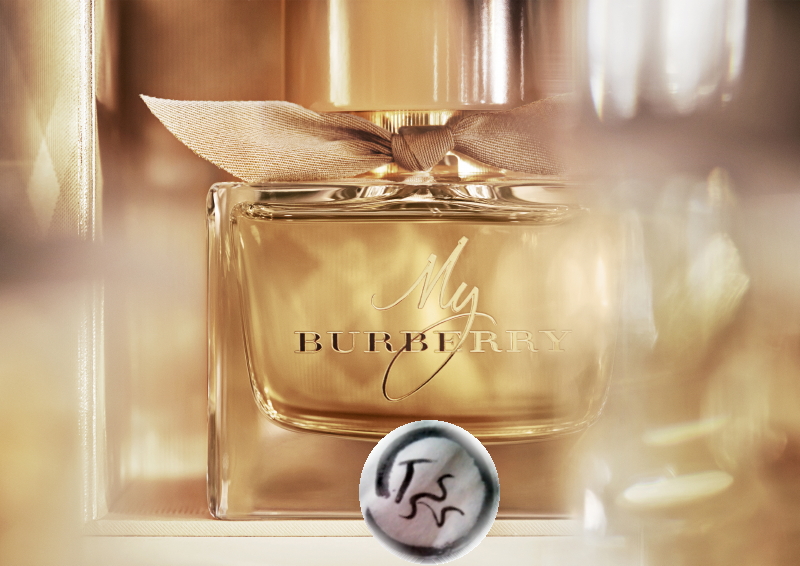 My Burberry, the newest fragrance from Burberry is described by the fashion brand as
...a grand floral fragrance with an unexpected edge; the scent is confident and beautifully elegant, yet understated in a typically British way
It is also this,
Inspired by a London garden after the rain, My Burberry takes its name from the affectionate way in which people refer to their Burberry trench coat...
The composition is signed by perfumer Francis Kurkdjian and art-directed by Christopher Bailey, Chief Creative and Chief Executive Officer, Burberry.
This is Burberry's first major effort at imposing its name as an independent perfume house working without subsidiaries, like Chanel or Hermès. While the advertising campaign featuring Kate Moss and Cara Delevingne is vintage Burberry - and the flacon is superb - one may wonder whether the house has found its fragrance feet yet after having severed ties with Inter Parfums.
The top notes of My Burberry start very fresh - it's flower-shop fresh - and you could say it's dewy too except that the refrigerated quality of the bouquet hints at a cooler for flowers rather than at a morning garden. This opening bouquet evokes best an ensemble of cut, stemmy blooms.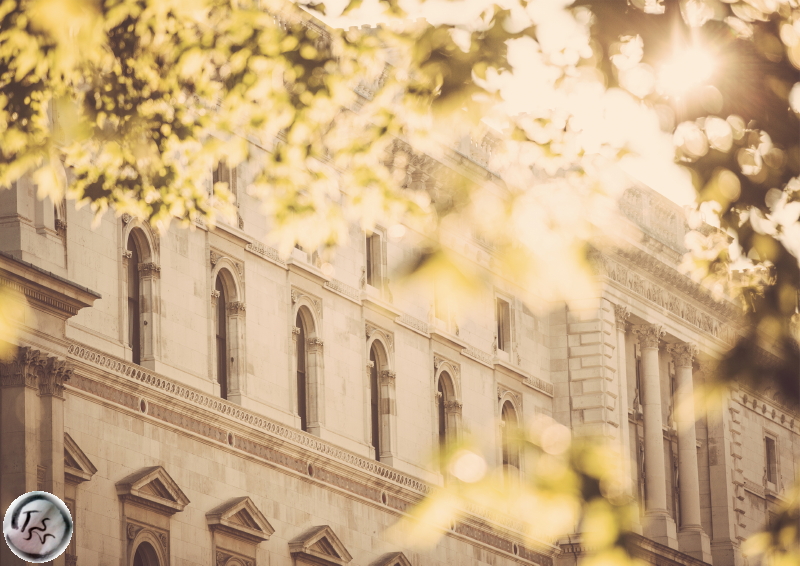 Soon, the atmosphere changes as a sparkling kind of transparent amber adds roundness and liveliness to the floral notes while a mineral nuance of fizzy graphite underlines the signature of the scent to convey modernity. Vanilla coats the flowers in white cream - it's very vanilla.
Something about My Burberry recalls Miss Pucci (2010), now discontinued. It also recalls another fragrance which eludes you yet feels familiar - after some pondering I think it's Kenzo Elephant and its creamy cardamom. There is finally more than a trace of Ivoire by Balmain in this composition in its juxtaposition of sweet amber and greens.
The fact is that this latest entry by Burberry is not terribly innovative, hinting rather at a coded language of perfumery speaking to younger girls. Where it is more about pure perfumery is in the impression of an observed fresh bouquet of flowers inspired by English taste and symptomatic damp weather.
These blooms are not "clean" as you might find them in an American fragrance more commonly. They are sappy and fresh, slightly ozonic to allude to the fine British weather and its best ally of course, the trench.
Overall, the composition's main sin is that it is conventional, in an updated way. It's not old and conventional but young and fresh and conventional. This is really a one-idea fragrance. Complexity is operating at a minimal level of service. At the same time, it's not minimalist, nor linear.
Perfumer Francis Kurkdjian made a better effort regarding Carven Le Parfum (2013) in the way he rearranged the floral-blouquet motif. Here, apart from the special effort at capturing the interaction of a rainy and cool weather with cultivated, greenhouse flowers, it is not very distinctive an effort at all.
The flacon on the other hand is a bit more striking visually. It's oversized and heavy. The faux horn cap is sculptural. Where the perfume itself refuses boldness, it is not completely absent from the project, but has taken refuge, like so many other times, in the packaging.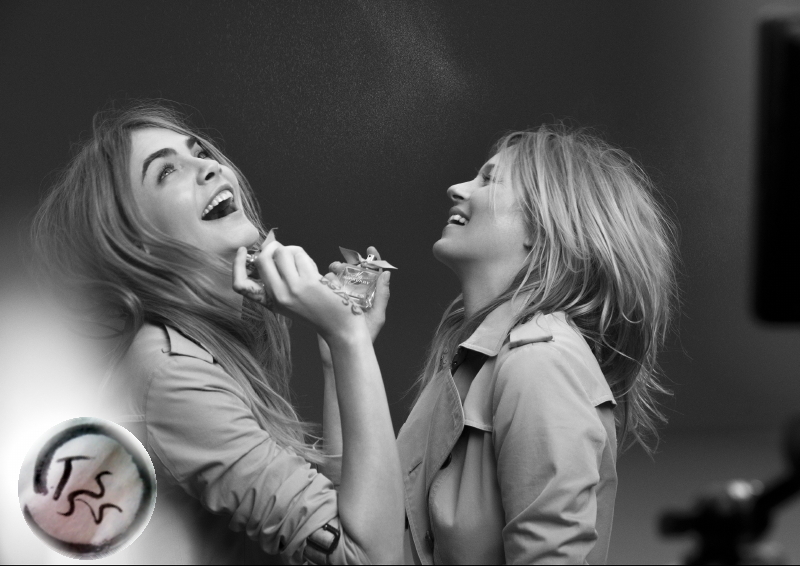 My Burberry in the end, is a fashionista's perfume where looks - and perhaps even branding - matter more than the essence itself. Feast your eyes upon it, but rest assured there are better perfumes than this one - and to begin with, in the Burberry portfolio, which is a really qualitative one historically amongst the designer labels. A bit like Versace, they give the impression that they could suddenly decide to go small and launch the mother of all niche perfumes, if they wanted to, hence an interesting tension between a mainstream façade and an underground sensibility seething with possibilities. Somehow, that creative tension got lost somewhere en route to the florist shop this time.
Burberry, My Burberry, where art thou Burberry? Here's drinking a cup of smoky tea to better health for the next time around.
Fragrance notes: Sweet pea, bergamot, geranium leaves, freesia, golden quince, patchouli leaves, Damascus rose, Centifolia rose.