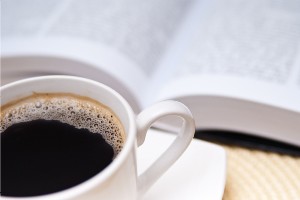 Welcome to The Scented Salamander
Blog-Perfume-Café! Have a cuppa and let me know what you think about this and that perfume!
Note to Readers: Please note that there are hundreds more brief summary reviews dispersed throughout the site than the comprehensive, more literary ones listed below. They might be part of lists or mentioned as comparative review notes to a main fragrance analysis.
We suggest that you look up a perfume that interests you by using the search box in the upper left corner of the blog, in case you don't see it featured below.
For example, we have not formally reviewed Mitsouko by Guerlain but it is reviewed in short form numerous times as we followed the evolution of its formulation or "flankerization" over the years.
We think that a blog is a particularly apt medium for news, current affairs, trend-following, even trend-setting -- but also needs a good measure of free-form, jazzy improvization for it to remain fun to blog.
Featured Shopping Lists:
The Return of Dirty Musks: 6 New Ways to Musk Up for Summer 2010
11 Effortlessly Chic Spring Fragrances: The Classics
Smell Expensive for Less with these 6 Perfumes
Special Hall-Of-Fame Reviews
-------------------------------------------


Acqua di Parma
• Magnolia Nobile (2009)
• Colonia Assoluta (2003)
• Colonia (1916)

Agent Provocateur

• Strip (2007)
• Rose Passion Massage Oil (2007)
• Agent Provocateur (2000)
Alchemy Works
Ambregris

• Ambre et Diamant Noir (2000)
American Beauty
• Beloved Red Roses (2009)

Amouage
• Lyric for Man (2008)
• Lyric for Woman (2008)
• Reflection Pour Femme (2007)
• Reflection Pour Homme (2007)

André Gas

• Ensoleille-Moi (2006)

Andy Tauer

• Hyacinths and A Mechanic (2007) - The Journey Bottle Project
• Lonestar Memories (2006)
• Rêverie Au Jardin (2007)
Annick Goutal
• Le Muguet (2001/2012)
• Mon Parfum Chéri par Camille (2011)
• Ninfeo Mio (2010)
• Un Matin d'Orage (2009)
• Musc Nomade (2008)
• Ambre Fétiche (2007/2008)
• Myrrhe Ardente (2007/2008)
• Encens Flamboyant (2007/2008)
Armani
• Acqua di Gioia (2010)
• Acqua di Gioia (2010): Take 2, The Lifestyle Fragrance Review
• Idole d'Armani (2009)
• Armani Code Pour Femme (2006)
• Emporio Armani Diamonds (2007)

Aubrey Organics

Avon
• Night Magic Evening Musk (ca.1980)
• Outspoken by Fergie (2010)
• Bond Girl 007 (2008)
• Flower & Petal - Part 1 (2008) (2 mother & daughter perfumes)
• Flower & Petal - Part 2 (2008)

Azzaro
• Azzaro pour Homme (1978)

Balenciaga
• Balenciaga Paris (2010)
• Ho Hang
• La Fuite des Heures (1949)
• Quadrille
Balmain
• Ambre Gris (2008)
• La Môme (2007)
• Balmain (1998)
• Vent Vert (1945/1990)
Barbara Orbison
• Pretty Woman (2010)

Bath and Body Works
• Warm Vanilla Sugar (2007)
• Japanese Cherry Blossom (2007)
• Twilight Woods (2009)
Beckham

• Intimately For Him (2006)
• Intimately Beckham Night Men (2007/2008)
•Intimately Beckham Night Women (2007/2008)

Benefit Cosmetics

• There's Something About Sofia
• My Place Or Yours Gina (2009)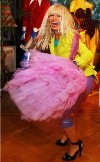 Betsey Johnson


• Betsey Johnson (2006)
Beyoncé
• Beyoncé Heat (2010)
Bio' Rêve
• Sensuelle (2008)
Bobbi Brown
• Almost Bare (2008)

Bond no9
• Saks-en-Rose (2010)
• Union Square (2008)
• Saks Fifth Avenue For Her (2007)
• Saks Fifth Avenue For Him (2007)
• Bryant Park (2007)
• Coney Island (2007)
• Fire Island (2006)
• West Side (2006)


Borsari 1870

• Rosa Thea
• Violetta di Parma (1870)
•Violetta Di Parma (1870) (in a nutshell)
Bottega Veneta
• Bottega Veneta Eau de Parfum (2011)

Boucheron

• Trouble
Bourbon French Parfums
• Jasmine
Britney Spears
• Circus Fantasy (2009)
Bruno Acampora
• Blu (1974)
Bulgari
• Mon Jasmin Noir (2011)
• Man (2010)
• Omnia Crystalline (2004)
• Rose Essentielle Eau de Parfum (2005)
Burt's Bees
• Burt's Bees Cologne (2007)
By Kilian
• Love & Tears, Surrender (2010)
• Incense Oud (2011)
• Rose Oud (2010)
• Prelude To Love, Invitation (2008)
• Love: Les Ingénues (2007)
• Beyond Love: Les Ingénues (2007)
Burberry
• Burberry Body (2011)
• Burberry Sport for Women and Men (2010)
Byredo
• Baudelaire (2009)
• Bal d'Afrique (2009)

Cacharel
• Anaïs Anaïs (1978)
• Liberté (2007)
• Amor Pour Homme (2006)
Calvin Klein
• Man (2007)
• CK IN2U for Her (2007)
• CK IN2U for Him (2007)
Carol's Daughter
• Mary J. Blige My Life (2010)
Carolina Herrera
• 212 Sexy for Women (2004)
Caron
• Tubéreuse (2003)
• Le Troisième Homme (1985)
• Les Plus Belles Lavandes de Caron (2008)
• Royal Bain de Champagne (1923)
• Montaigne Eau de Parfum (2007)
• Montaigne Eau de Toilette (1986-87)
• Aimez-Moi (1996) (+ comparison with N'Aimez Que Moi)
• Fleurs de Rocaille (1933)

Cartier
• So Pretty (1995)
• Les Heures du Parfum L'Heure Convoitée (English Version) (2011)
• Les Heures du Parfum L'Heure Convoitée (French Version) (2011)
Caswell-Massey
• Dr. Hunter's Rosewater & Glycerine Hand Creme
Chanel
• 1932 (2013)
• Coco Noir (2012)
• Coco Noir Post-Scriptum (2012)
• Bleu de Chanel (2010)
• Chanel Eau de Cologne (2007) (English Version)
• Chanel Les Exclusifs Eau de Cologne (2007) (Version française)
• Chance Eau Tendre (2010)

• Cristalle Eau Verte (2009)
• Les Exclusifs: Overview 1
• Les Exclusifs: Overview 2
• Sycomore (2008)
• 31, Rue Cambon (2007)
• Bel Respiro (2007)
• No 18 (2007)
• 28 La Pausa (2007)
Charriol
• Imperial Saphir (2012)
Château de Versailles

• MA Sillage de la Reine (2006)
Chloé
• Néroli Eau de Fleurs (2010)
• Capucine Eau de Fleurs (2010)
• Chloé Eau de Parfum Intense (2009)
• Chloé Eau de Parfum (2008)
Chopard
• Cascade (2009)
Christina Aguilera
• Inspire (2008)

Clean

• Showerfresh

Clinique
• Aromatics Elixir The Perfumer's Reserve (2011) - Limited Edition

• Aromatics Elixir Sheer Velvet (2006)
Coach
Comme Des Garçons
• Daphne Guinness Daphne (2009)
• Stephen Jones EDP (2008)
• H & M Limited Edition (2008)
• Sweet Series: Nomad Tea (2005)
• Red Series: Rose (2001)
Compagnie de Provence
• Anis Patchouli (2011)
• Encens Lavande (2009)

Comptoir Sud Pacifique
• Cristal de Musc (1986)
• Vanille Citrus (2006)
Coty
• Vanilla Musk (1994)
• L'Origan - Poem-Review (1905)
Creed
• Aventus (2010)
• Love In Black (2008)
• Virgin Island Water (2007)
• Spring Flower (1951)
• Orange Spice (1950)


Crown Perfumery
Danielle Steel

• Danielle Steel (2006)
Dawn Spencer Hurwitz
• Wild Honeysuckle (spring 2007)
• Tamarind Paprika (Holiday 2007)

Des Filles A La Vanille

• Garçon Manqué
Desperate Housewives
• Forbidden Fruit (2006)
Diane Von Furstenberg
• Diane (2011)
Dior
• Escale à Parati (2012)
• Escale aux Marquises (2010)
• Escale à Pondichéry (2009)
• Escale à Portofino (2008)
• Midnight Poison (2007)
• Eau Sauvage (1966)
• Eau Sauvage Fraîcheur Cuir (2007)
• Fahrenheit 32 (2007)
• J'Adore
• Diorissimo (1956)
Diptyque
• Volutes (2012)
• 34 Boulevard Saint Germain (2011)
• Vétyvério (2010)
• Jardin Clos (2003)
DKNY
• PureDKNY (2010)
Dolce & Gabbana
• The One Desire (2013)
• Rose The One (2009)
• The One for Men (2008)
Donna Karan
• Delicious Night (2007)
Eau d'Italie Le Sirénuse
• Baume du Doge (2008)
• Magnolia Romana (2008)
• Bois d'Ombrie (2006)
• Paestum Rose (2006)
• Sienne l'Hiver (2006)
Ed Hardy by Christian Audigier
• Love & Luck for Women (2008)
• Love & Luck for Men (2008)
• Ed Hardy for Men (2008)
• Ed Hardy for Women (2008)
Editions de Parfums - Frédéric Malle
• Dries Van Noten par Frédéric Malle (2013)
• Portrait of a Lady (2010)
• Géranium pour Monsieur (2009)
• En Passant (2000)
• Dans Tes Bras (2008)
• Carnal Flower
• Iris Poudre (2000)
• Musc Ravageur Eau de Parfum
• Musc Ravageur Oil
Elie Saab
• Elie Saab Le Parfum (2011)
Elizabeth Arden
• Green Tea Camellia (2011)
• Pretty (2009)
Elizabeth Taylor
• Violet Eyes (2010)
elizabethW
• Vetiver
• Lilac
• Neroli & Chamomile
• Leaves
• Magnolia

Elsha

• 1776
Escada
• Cherry in the Air (2013) Limited-Edition

Esteban
• Belle au Parfum de Oud (2012)
• Passion Brésil (2007)
• Secrète Afrique (2006)
• Sensuelle Russie (2006)
• Tonka (2006)
Estée Lauder
• Wood Mystique (2011)
• Sensuous Noir (2010)
• Private Collection Jasmine White Moss (2009)
• Private Collection Amber Ylang Ylang (2008)
• Sensuous (2008)
• Pure White Linen Light Breeze (2008)
• Bronze Goddess Eau Fraîche Skinscent (2008)
• Pleasures Delight (2007)
• Tom Ford Azurée Soleil Eau Fraiche/Skinscent (2007)
• Private Collection (1973)
• Tuberose Gardenia Private Collection (EDP) (2007)
• Youth-Dew (Blue Bottle 2008 re-edition)

Etat Libre d'Orange

• Overview
• Like This, Tilda Swinton (2010)
• Tom of Finland (2008)
• Noël au Balcon (2007)
• Rossy de Palma Eau de Protection (2007)
• Don't Get Me Wrong Baby, I Don't Swallow (2007)
• Encens et Bubblegum (2006)
• Sécrétions Magnifiques (2006)
• Vierges et Toreros (2006/2007)

Etro

• Dianthus (2006)
Excelsis Fine Fragrances
Fergie
• Outspoken (2010)
Ferre
• Eau de Cologne Ferrè Bergamotto Marino (2005)
Floris of London
• Malmaison
• Night Scented Jasmine (2006)

Fragonard

• Caresse (1929/2008)
• Billet Doux (2006 re-edition)
Frapin
• L'Humaniste (2009)
• Terre de Sarment (2007)
• Caravelle Epicée (2007)
• Passion Boisée (2007)
• Esprit de Fleurs (2007)
Fresh
• Cannabis Rose (2008)
Gap
• Lavender Tea No. 362 (2007)
• Coconut Tuberose No. 821
• Mandarin Jasmine No. 094
• Velvet Bloom No. 695
• Washed Cotton No. 784
• White Amber No. 541
Gemey
• H pour Homme Titanium (1999)
Givenchy
• EauDemoiselle (2010)
• Harvest 2008: Ange et Démon Jasmin Sambac, Amarige Ylang Ylang, Very Irrésistible Rosa Damascena, Organza Fleur d'Oranger
• Le De (1957-2007)
• Vetyver (1959-2007)
Gobin-Daudé
• Sous Le Buis (Under The Boxwood) (2002)
Grès
• Ambre de Cabochard (2007)
• Cabaret (2002)

Gucci
• Gucci Guilty for Men (2011)
• Gucci Guilty for Women (2010)
• Gucci by Gucci Sport pour Homme (2010)
• Gucci by Gucci (2007)
• Gucci Eau de Parfum (2002)
• Gucci Pour Homme (2003)
• Gucci Pour Homme II (2007)

Guerlain
• Aqua Allegoria Lys Soleia (2012)
• Shalimar Parfum Initial L'Eau (2012)
• Shalimar Parfum Initial (2011)
• Vétiver pour Elle (2007)
• Cologne du Parfumeur (2010)
• Flora Nymphea (2010)
• Idylle - Part 1 (2009)
• Idylle - Part 2 (2009)
• Aqua Allegoria Tiaré-Mimosa & Cherry Blossom (2009)
• Le Muguet - limited edition (2009)
• La Petite Robe Noire (2009)
• Jasmin (1924/1928)
• Laurier-Réglisse (2008)
• Figue-Iris (2008)
• Cruel Gardenia Limited Edition (2008)
• Spiritueuse Double Vanille Limited Edition (2007)
• L'Instant Magic (2007)
• Insolence (2006)
• Lights of Champs-Elysées (2006)
• Mayotte (2006)
• Mahora (2001)
• Mitsouko (1919 followed by reformulations)
• Pamplelune (1998)
• Sous Le Vent (2006 re-edition)
• Terracotta Voile d'Eté (1999)
• Terracotta Voile d'Eté (1999) (Version Française)
• Eau de Cologne Impériale (1850s)
• Jicky (1889) - Jicky and Gender
• Après L'Ondée (1906)

Guess
• Guess by Marciano (2008)
Hampton Sun
• Privet Bloom (edp) (2007)
Hanae Mori

• Magical Moon (2006)
Harney & Sons (Tea)
• Peach Ginger Twist
• Valentine's Blend (2008)
Helena Rubinstein
• Wanted (2009)
Hermès
• Eau de Mandarine Ambrée (2013)
• Eau de Narcisse Bleu (2013)
• L'Ambre des Merveilles (2012)
• Un Jardin sur le Toit (2011)
• Eau Claire des Merveilles (2010)
• Voyage d'Hermès (2010)
• Eau d'Hermès (1951)
• Kelly Calèche Eau de Parfum (2009)
• Vanille Galante - Part 1 (Hermessence Collection) (2009)
• Vanille Galante - Part 2 (2009)
• Un Jardin Après La Mousson (2008)
• Brin de Réglisse (Hermessence Collection) (2007)
• Rocabar (1998)
Hilary Duff
• With Love (2006)

Histoires de Parfums
• Moulin Rouge 1889 (2009)
• 1740, Le Marquis de Sade
• Noir Patchouli
Houbigant
• Quelques Fleurs L'Original (1912 / 2009)
HSH Prince Nicolo Boncompagni Ludovisi
• L'Aurora (2009)
Humiecki & Graef