BILL BLASS Nude (1990 / 2011) // Smoke & Mirrors & Post WWII Derring-Do {Perfume Review & Musings} {Fashion Notes}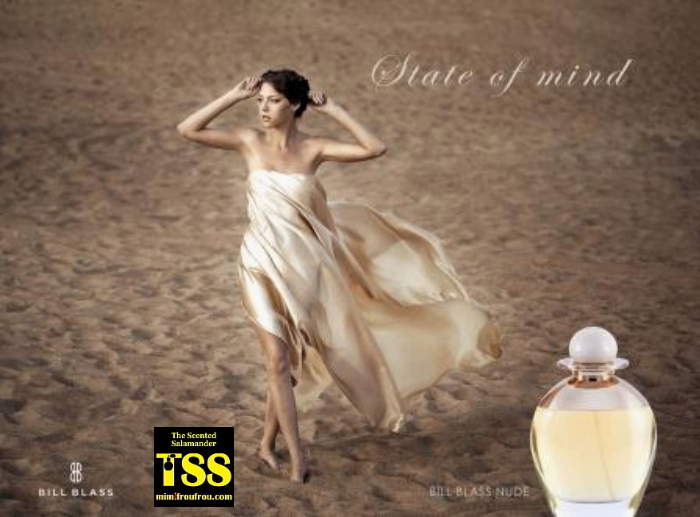 Bill Blass Nude "State of Mind" - The campaign for the relaunch in 2011-2012
Nude cologne by Bill Blass opens on a terrific floral accord which mixes some of the most controversial facets of difficult flowers. It smells of smoky narcissus, tuberoses on the loose, powerfully indolic jasmine, psychedelic honey, hyacinths wearing rubber gloves and plunging their tips into a vat of indoles. In other words, this is an exceptional meeting of floral notes which perfumer Sophia Grojsman has orchestrated in a little-known scent created as early as 1990, then re-launched ca. 2011-2012...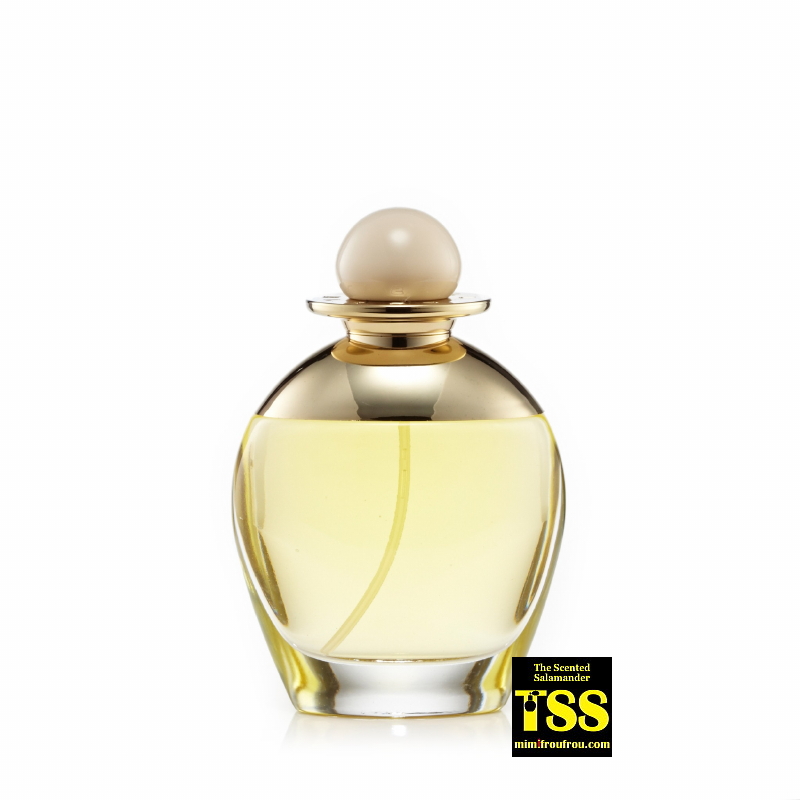 At the time of its re-introduction, we spoke with New-York based brand manager Renato delle Side who was on the lookout for better distribution deals for First Brands America - the group which produces the fragrances of Bill Blass - while the production was taking place in Italy where the warehouse was located. Given the fact that the relaunched scent is now available as a gray-market item exclusively shows that operations did not come to term as planned. This is a pity because Nude by Bill Blass is what you could call an unsung heroine of perfumery. To us, it can be compared to Norell by Norell for its superlative qualities and underground cult following.
In a world where floral bouquets are a dime a dozen, celebrated nose Sophia Grojsman has accomplished the feat of composing a floral bouquet which is atypical, askew, i.e. not mainstream; it looks askance at you - in the best sense of what those terms might imply. It's a standout in the fragrance market.
To use a chromatic analogy, while most bottled bouquets are about primary and even say safe secondary colors, Nude is about tertiary colors implying deeper research into the olfactory shades of fragrance that flowers emit all day long, all of that wrapped in a subtle powdery fog, which softens what might otherwise be construed as too counter-cultural. But most of all, what is to be applauded here, is the derring-do of the perfumer and the brand who both went for originality leaving behind facile incursions into the white-bouquet genre.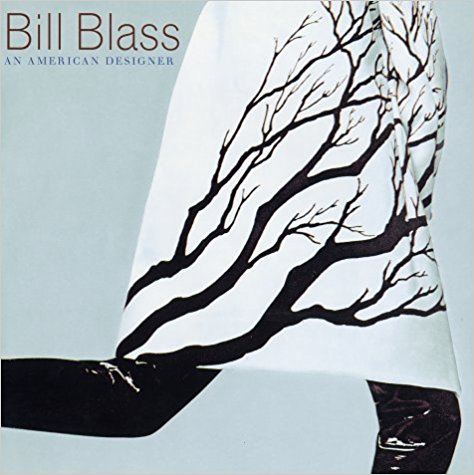 I was so intrigued by this blass out of nowhere (pun intended for a designer who liked to write "blassphemous") that I did some research on the man himself, Bill Blass (1922-2002). It appears that Blass was no ordinary couturier. He is the one who said that "reading has given me more satisfaction than anything else." Putting money where his mouth is, he donated $10 million to the New York Public Library in 1994, which named the catalogue room after him to honor his gift.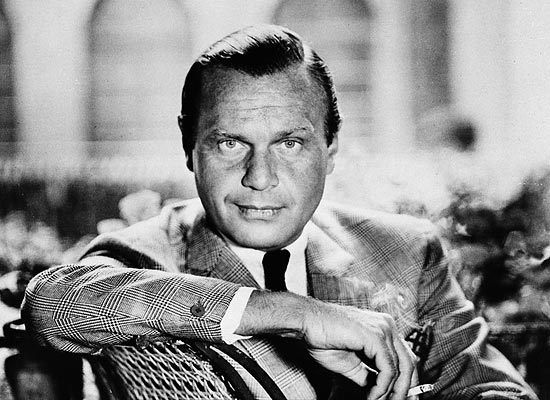 He was also a member of the Ghost Army during WWII, a special combat unit in charge of deceiving the ennemy by all means visual, audio and generally speaking, creative. Nicknamed the "Cecil B de Mille Warriors" the unit of tricksters was made of a group of artists and creatives who had been selected for their capacity to use their imagination to create elaborate ruses to help win the war on Nazi Germany. Needless to say, being artists, they also continued to produce personal work on the side and remained influenced by their experience. Some print patterns by Bill Blass are visibly drawing inspiration from the camouflage activities he did during the war, his unit being more technically known as the 603rd Camouflage Battalion.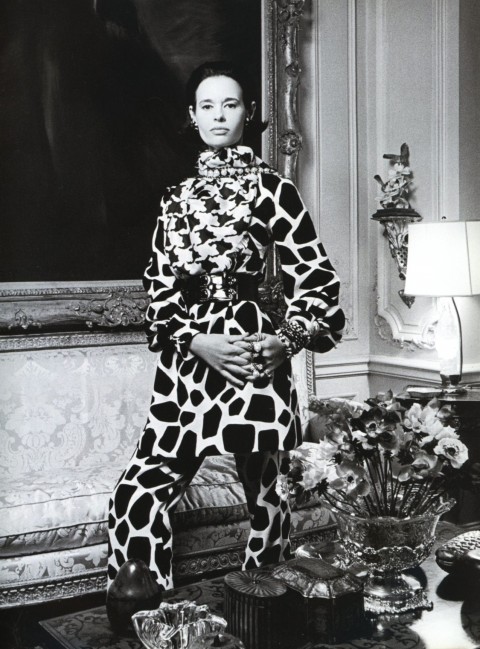 The American fashion designer appears to be brainy and unconventional. It makes the existence of Nude easier to understand. It stands at the opposite end of the propensity to request me-toos when going into fragrancing for a designer. It is a demanding bouquet of flowers with a no B.S. quality attached to it.
Wearing Nude is feeling like a foal which would have rolled in a bed of narcissuses in the springtime. Your skin smells subtly floral and smoky. There is a nuance of burnt rubber tire which is a natural nuance of hyacinths on the wane, always counterbalanced by gentle, green floral notes. Some people might get disturbed by the raw rendition of narcissus - others will adore it. Grojsman has simply studied the cycle of fragrancing of a flower and stopped at some of the notes released as the flower decomposes a bit. So, yes, it smells of hot asphalt at times - and even burning plastic - but it's not meant to evoke a street protest. It is however an apt olfactory echo of Blass' services during WWII evoking a whiff of how the war could have smelled like. I like to think of it also as translating into perfumery language the expression "smoke and mirrors", which was the essence of the Ghost Army's actions. Incidentally, Bradley Cooper is making a feature movie out of the very cinematic history and story of the Ghost Army.
Nude was launched in 1990 as part of a trio of fragrances together with Hot and Basic Black - a 1991 advert from Dillard's.
But Nude is also a manifesto about how interesting nature smells on its own and how it is a source of direct observations for the perfumer with an inquisitive and curious mind - and a non-conformist streak - which she was able to make a fashion house accept. 1990 is the year Trésor by Lancôme, also created by Sophia Grosjman, was launched with the bigger means lavished upon a blockbuster. When you realize how different the two perfumes are - sharing only a study of powder - is also the moment you realize the range of creativity of the perfumer. I was initially wary that the scent might veer too much in the direction of Estée or Super Estée because of the mention of aldehydes, but it has a completely distinct signature, heavy on the narcissus.
The perfume dries down to gentle powder with a discreet nuance of ambergris. The composition is both assertive and soft and can be modulated. If you spray on too generously, it turns into a heady evening scent with a big personality. It could be worn by a man thanks to its garage and tank smells. You can see a filiation with Chanel No.19 and L'Air du Temps, but it smells unique.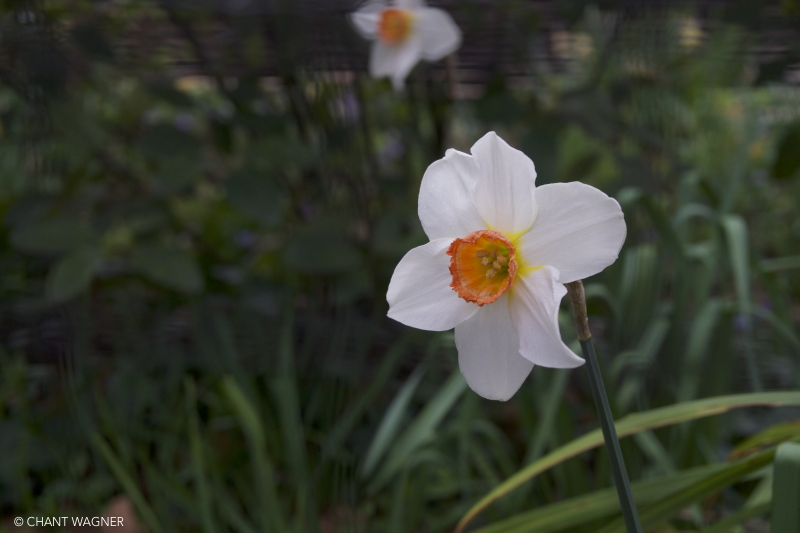 Narcissus & Iron Wires // Narcisse et fils de fer © CHANT WAGNER
One thing is certain, this perfume was more inspired by an awakening nature in the springtime, with all of its unedited aromas, - and possibly overlapping war experience - than by how a Bill Blass dress falls in a room. Although, maybe the perfume is more like those sophisticated camo patterns by Bill Blass which do speak volumes in a room.
The official notes are aldehydes, rose, galbanum and narcissus in the top; jasmine, ylang and moss in the heart; the base features vetiver, iris, sandalwood and musks.