Dior Homme Sport Review of The Latest Formulation (2017) // Extreme Contrasts in a Familiar Environment{Perfume Review & Musings} {Men's Cologne} {Perfume Images & Ads}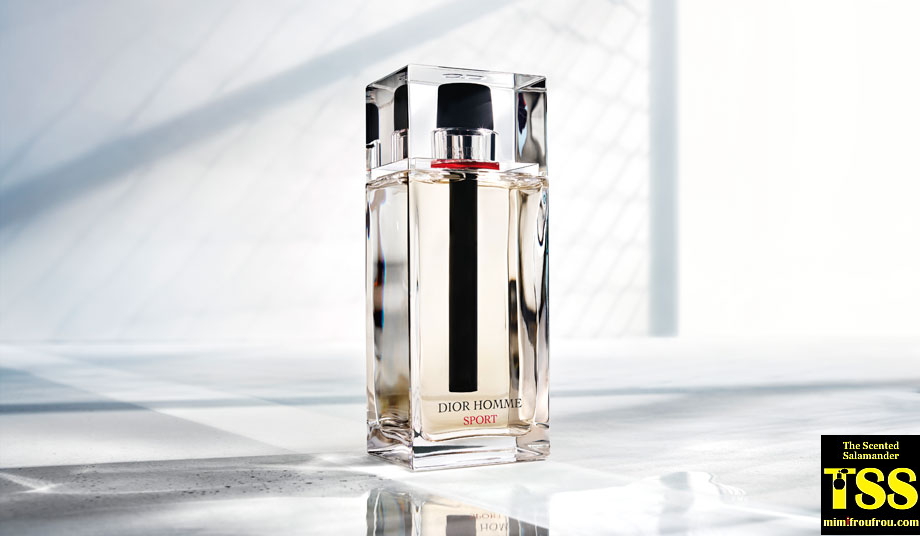 Courtesy picture © Dior
Perfume Review of Dior Homme Sport Eau de Toilette, the 2017 Formulation
Dior Homme Sport eau de toilette has been relaunched this year in a new fragrance formulation by perfumer François Demachy, which he calls an "olfactory trompe-l'oeil," an allusion to the newly minted lasting freshness of the scent...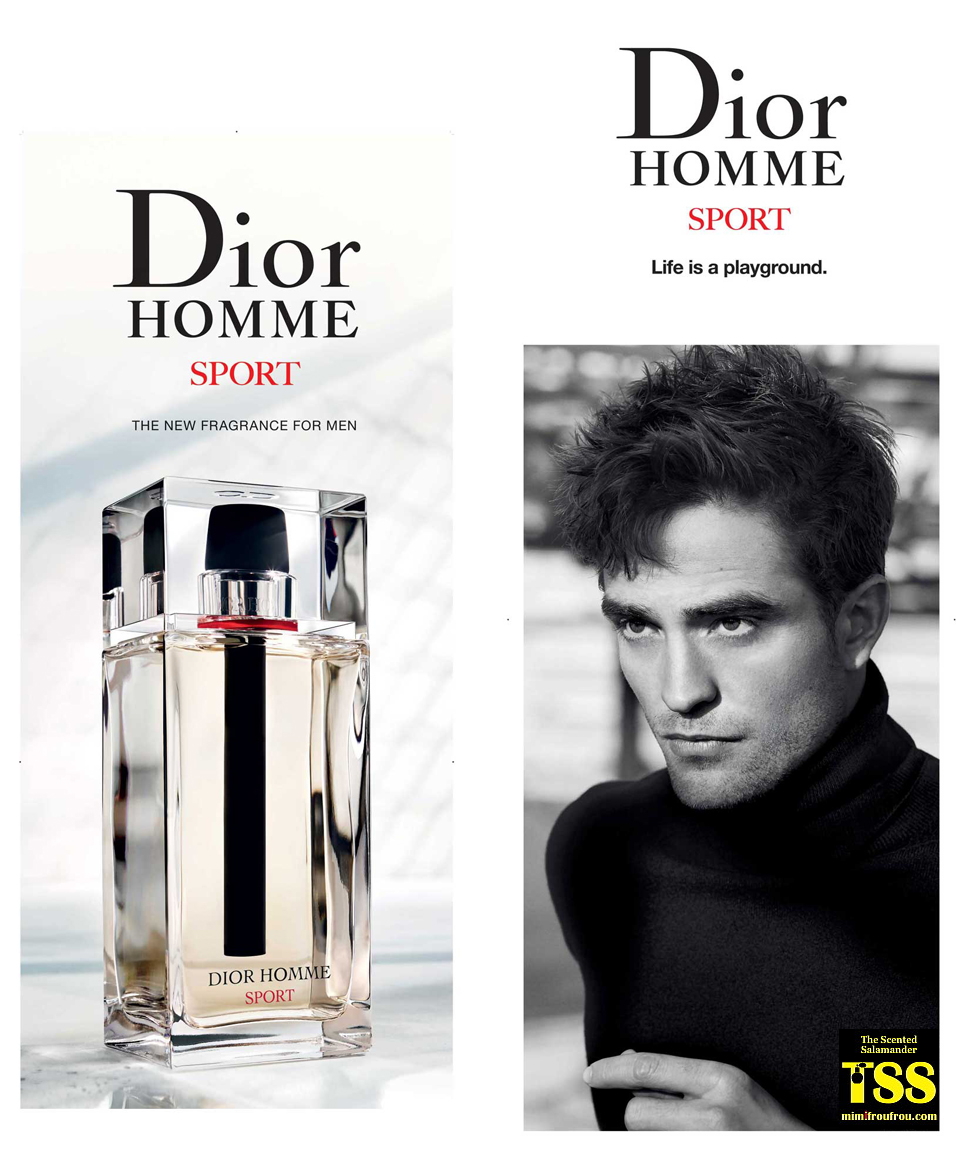 Courtesy picture © Dior
The edt opens on a recognizable type of marine, woodsy freshness which is a familiar hallmark of men's colognes. There is a fruity undertone of dark prune, which reminds you of Hugo Boss Boss Bottled, a runaway bestseller and a men's fragrance blessed with impeccable perfumery design. For Dior however, it's ascribable to a fruity pear extract. But where the new scent differs from the coded pleasures of contemporary mainstream masculine perfumery is in the next, immediate stage.
You take in a subtle citrusy accord, which makes you think of ombré coloring on hair, so subtle it is. The perfumer explained that he used an elemi note to obtain a more studied citrusy facet, which is added to the more classical citrusy bouquet in the opening - cédrat, grapefruit and blood orange - a more traditional eau-de-cologne-like impression.
There is also a faint powdery trace which makes the fragrance smell more precious; it never veers baby powder (or maybe just a tiny bit). This is again thanks to the elemi note which offers avowed dual main facets of citrus and incense, according to the perfumer himself.
The woods are refined transforming into dusty spices on skin thanks to nutmeg, pink peppercorn - and again, elemi, with its peppery facet not underlined by the perfumer, but which manages to tie elegantly into the different facets of the perfume, acting as a vertical, uniting note.
The long drydown adds a touch of gourmand styling thanks to a chewy tonka bean with metallic overtones. The tonka is also a familiar cue in the men's fragrance market and a nod to taste-maker 1 Million by Paco Rabanne.
Courtesy picture © Dior
Dior Homme Sport 2017 plays with our expectations by using a familiar template, that of an energizing and reliable aquatic men's scent and proposing a more refined version of the default olfactive impression you might expect. It feels a bit like witnessing a forest emerging out of a calm lake created by a dam. The sensations are more extraordinary, rarer, more aesthetic, while the background landscape remains familiar.
If you are less into the minutiae of olfactory pleasures, what you will get from wearing this eau de toilette is a comfortable feeling of smelling fresh and masculine, with an added touch of refinement. Everything has been fine-tuned and the main effects dialed-down to create subtlety - this is the third official commercial attempt at figuring out the best rendering of Dior Homme Sport after the 2008 and 2013 formulations.
What about the long-lasting freshness created thanks to an optical effect? When you thought that the eau de toilette had run its course with citruses and woods mingling to a low whisper, you have to acknowledge a new, more marked camphoraceous sensation appearing like a delayed impression after the warmth. It's a bit what camphor does - but reversed - with its dual burning and cool facets. This effect is stronger if you're in the open air - or near a source of moving air.
Expect Dior Homme Sport 2017 to end on a note of sore muscle without the pain, only the olfactory cue of effort and pushing of limits. By doing this, the scent is revisiting its initial idea of relying on the contrasted sensation of eating Red Hots. It's still, though, about extreme contrasts experienced in a familiar environment.
Fragrance notes: Cédrat essence, grapefruit, blood orange, pear extract, and elemi / geranium, pink peppercorn and nutmeg / sandalwood, Haitian vetiver.