Dior Homme Sport (2008): Red Hots & Jude Law {New Fragrance} {Men's Cologne}
Dior
just launched a new cologne for men (in France) called
Dior Homme Sport
avowedly destined to rope in a younger consumer, aged 25 to 40, as well as a more international audience. The brand decided to achieve this goal by resorting to a gourmand connotation as well as to freshness, the latter interpreted as being a more accessible trait in fragrances. It will be introduced more widely at the end of August and in September 2008.
The beautiful transparent, red and black packaging, which caught my eye earlier on, on Sephora.fr contains a jus described as being both red hot and fresh, inspired by a "red pepper candy" that perfumer and director of olfactive development
François Demachy
found in the US, some kind of Atomic Fire Balls, Red Hots or Hot Tamales, one can only guess (no brand names were given out)
"The original idea was to transcribe the sensation of eating the candies," he explained. "Paradoxically, there's the fact that they are very peppery, very burning, but give a fresh effect simply because one is obliged to breathe very deeply."..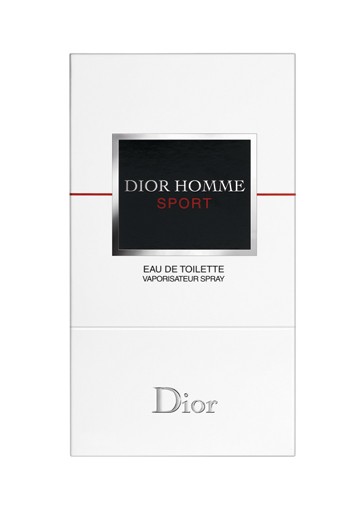 The heart of the fresh, woody and spicy perfume is built around ginger. The fresh aspect of the composition rests on Sicilian lemon, bergamot, grapefruit and an elemi note was used to transition into the spicy middle notes. Atlas cedar and vetiver were incorporated to carve out a rooty facet. The base centers on sandalwood. Other notes are essences of rosemary and lavandin (a cheaper sort of lavender).
Actor
Jude Law
will be fronting the fragrance globally except in the US and UK. Model
Jon Passavant
will be the man in the ads in those two countries.
The design for the bottle and packaging was inspired by Dior's Chiffre Rouge Black Time watch, which is sported by both men in the ads.
"The new collection includes a 50-ml. eau de toilette spray for 50.46 euros, or $78.90 at current exchange, and a 100-ml. eau de toilette spray for 70.62 euros, or $110.50. There also will be ancillaries.
In the U.S., where it will be a Sephora exclusive, a 1.7-oz. spray will retail for $50 and a 3.4-oz for $70; a 3.4-oz. aftershave lotion for $44, and a 2.5-oz. deodorant for $18."
Via
WWD
,
Sephora.fr