Maison Francis Kurkdjian Aqua Celestia (2017)// Lemony Flash in the Pan {Perfume Review & Musings}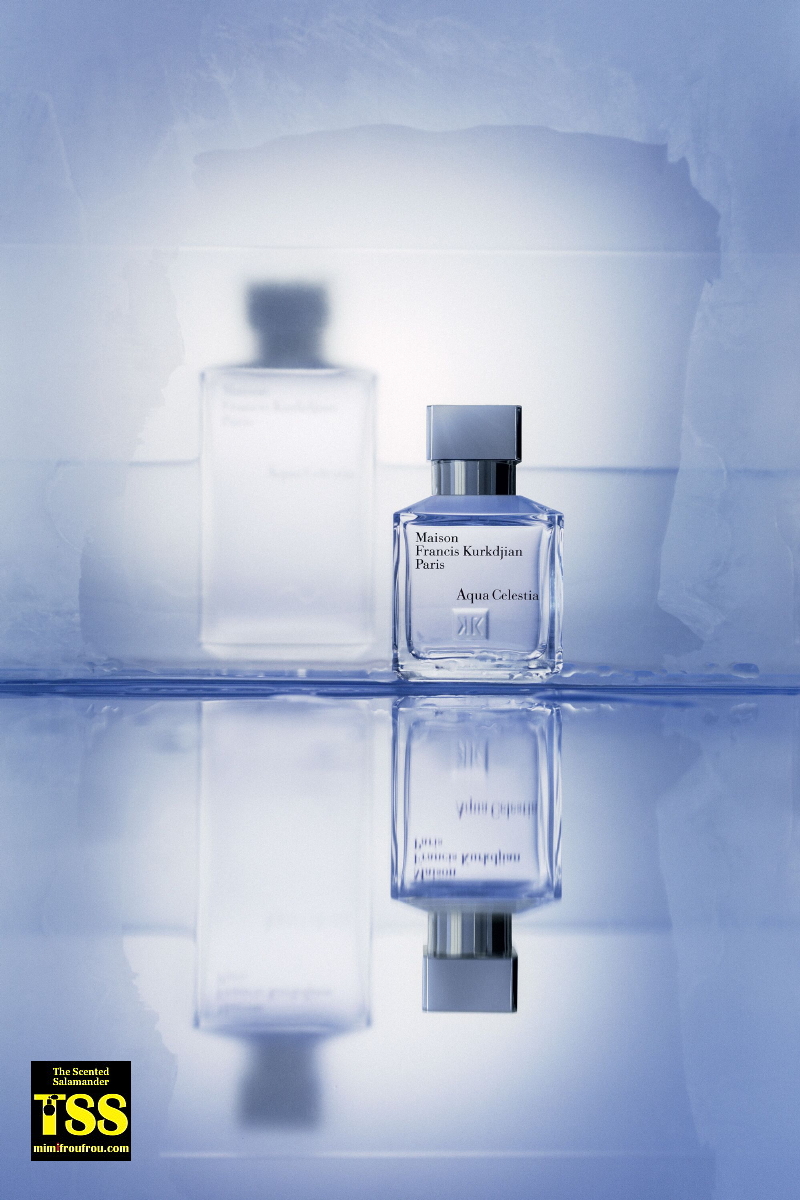 Courtesy picture
Maison Francis Kurkdjian Aqua Celestia Eau de Toilette Review
With this latest release by the Parisian perfume house, the perfumer and co-founder of the brand Francis Kurkdjian is said to continue to explore the different facets of water after Aqua Universalis (2009) and Aqua Vitae (2013) and to create a "new form of freshness."
Aqua Celestia by Maison Francis Kurkdjian opens on an extremely fresh, citrusy and floral impression, which pushes the composition in the direction of one of those uber clean scents that seem to be the hallmark of a certain American taste...for the sound of a clean squeak on a window pane...
The brand more poetically conditions you to think that the new scent is like an "invisible hyphen between the blues of the sky and sea," adding also that "Aqua Celestia opens the path towards absolute serenity."
While the composition panders to an all American clean ethos, whose smell Tommy Girl would not disavow, it also lets through a more refined impression of a multifloral pattern, which is a bit too sophisticated to be found in just a bottle of shower-fresh fragrance. Yet, Aqua Celestia does play with mainstream codes to the max.
It could be a conceptual approach, museum-like, to isolate that olfactive brick of our everyday scented expectations, making it glaringly obvious - and ironic. But it feels more like borderline play with everyman's taste. It's in-between the two approaches actually: Aqua Celestia is a little bit conceptual and a little bit designer and commercial. The result however is that you smell very nearly like house cleaning product.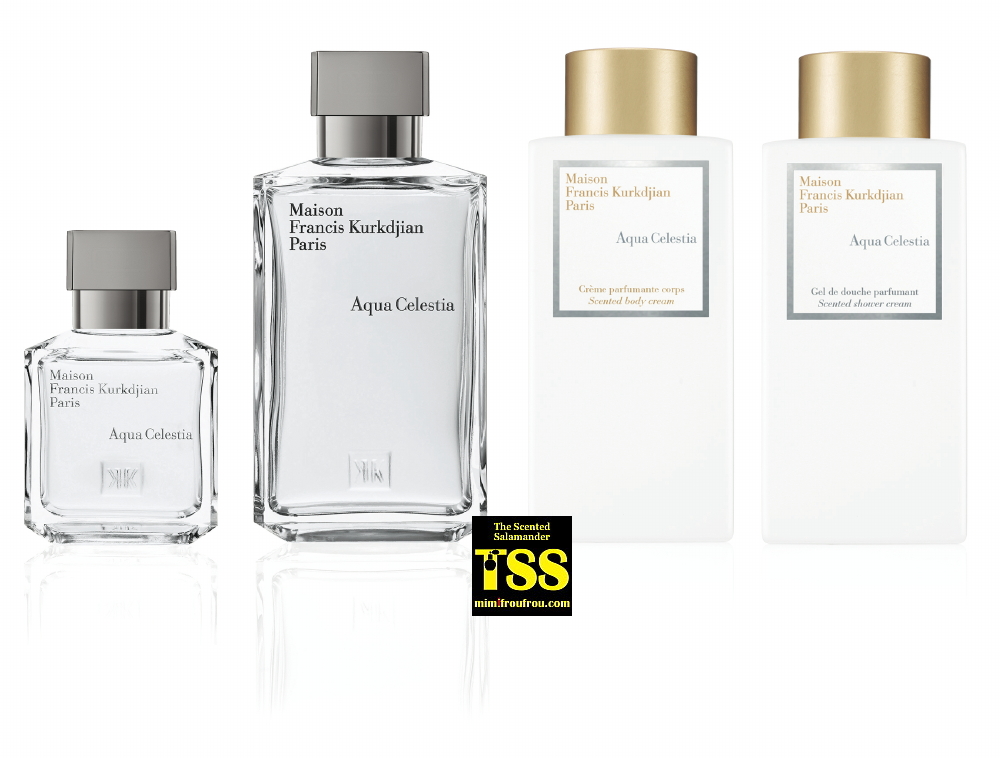 Courtesy picture
If you did not read the words "Maison Francis Kurkdjian" on the bottle, you would probably think that this is a rather frank attempt at holding onto the 1990s idea of a fresh breeze, revisited by supplementary doses of Windex and citric acid. And you would blame Moschino Fresh Couture (2015) for this drift towards ridiculous extremes of cleanliness. In a way, this is industrial strength musky citrusy floral, itself known to be a non-challenging genre - a crowd-pleaser. Except, the reliable character of the genre has been turned into a hard citrus with few subtleties.
Freshness becomes a stronger sensation, comparable to that of a rush of mustard, but now it feels like a rush of transparent cleanliness smelling of lemon. In the end, whatever the intentions of the perfumer and author, it smells too close to a functional scent for comfort, not to mention for reaching the promised state of serenity.
While Francis Kurkdjian is undoubtedly capable of very fine work within the fragrance industry, this latest release of his, under his own label, confirms my very first impressions of the house's production Est. 2009. And it is this: the house lacks access to the best perfumery materials, or cannot spend as much as they need to on those. With their recent acquisition by LVMH, one can hope that the material supply of the brand will improve, as well as also perhaps the allotment of time needed to focus on composing full-fledged perfumes.