Aerin Tangier Vanille (2016) // An Indirect Heliotrope Scent, A Distant Echo of the Past {Perfume Review & Musings}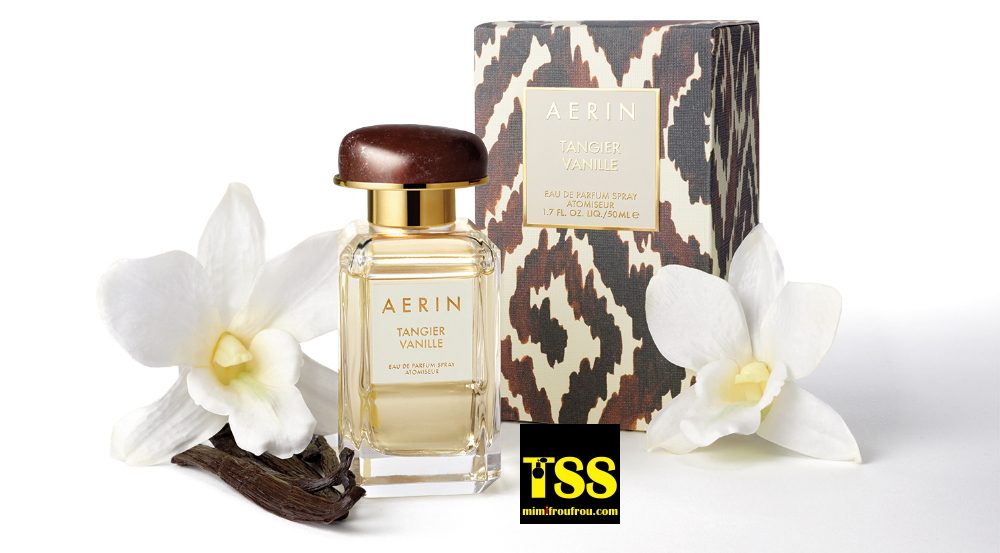 © Aerin Beauty
When talking about her new perfume, Aerin Lauder answered a question,
"What type of woman did you have in mind when creating this fragrance?

This is an everyday fragrance for a woman who loves a spicy, warm scent with a touch of vanilla, bergamot, amber, and musk."
On this simple, lifestyle premise, a story about memories of Morocco has superimposed itself,
"It's a fragrance that transports me back to Morocco, with its aroma of spices and exotic atmosphere."
Perfume is a springboard for memories. Yours might differ from the brand founder's while being colored by Aerin Lauder's storytelling. I do not imagine a specific place when I smell Tangier Vanille, but see it as a study in the secondary nuances of vanilla. It is about vanilla displaced...
The fragrance opens on a small burst of bergamot (cf. Shalimar) - and then appears to evolve into an almondy interpretation of vanilla, skewing it in the direction of the scent of an aqueous tonka bean. Even dried tonka beans smell of almond and water, to my nose. The scent of tonka is often part of a sweetened Oriental base, contributing to creating a familiar chorus.
It is therefore paradoxical to see it take precedence over the main title note, vanilla from Madagascar. But this aesthetic choice reveals itself to be consistent. Succeeding the discreet fruity almondiness and vanillic aspect of Tonka in the top, is the equally subtle almondy and vanillic soul of Heliotrope in the heart.
The almond scent which is part and parcel of Heliotrope is a bit different from the almond smell in Tonka bean. In purple Heliotropes, it smells powdery, flour-y, doughy, bread-y - and is quite evocative, today, of PlayDoh. It has also a fruity cherry facet which appears in Tangier Vanille too, albeit refined; it then has an aniseed facet, which does not appear here, but did in the discreetly groundbreaking Jo Malone Vanilla and Anise - an under-the-radar Heliotrope-inspired perfume.
The scent of cherry feels fleeting - almost dematerialized. It calls to mind the lightest breeze in springtime, in which a trace of the cherry fruits to come, beckons.
The composition, at times, reveals a confusing yet delightful capacity to smell like a springtime floral breeze carrying all sorts of bits and broken pieces of the natural, temperate world at that time of the year. You could almost smell pollen.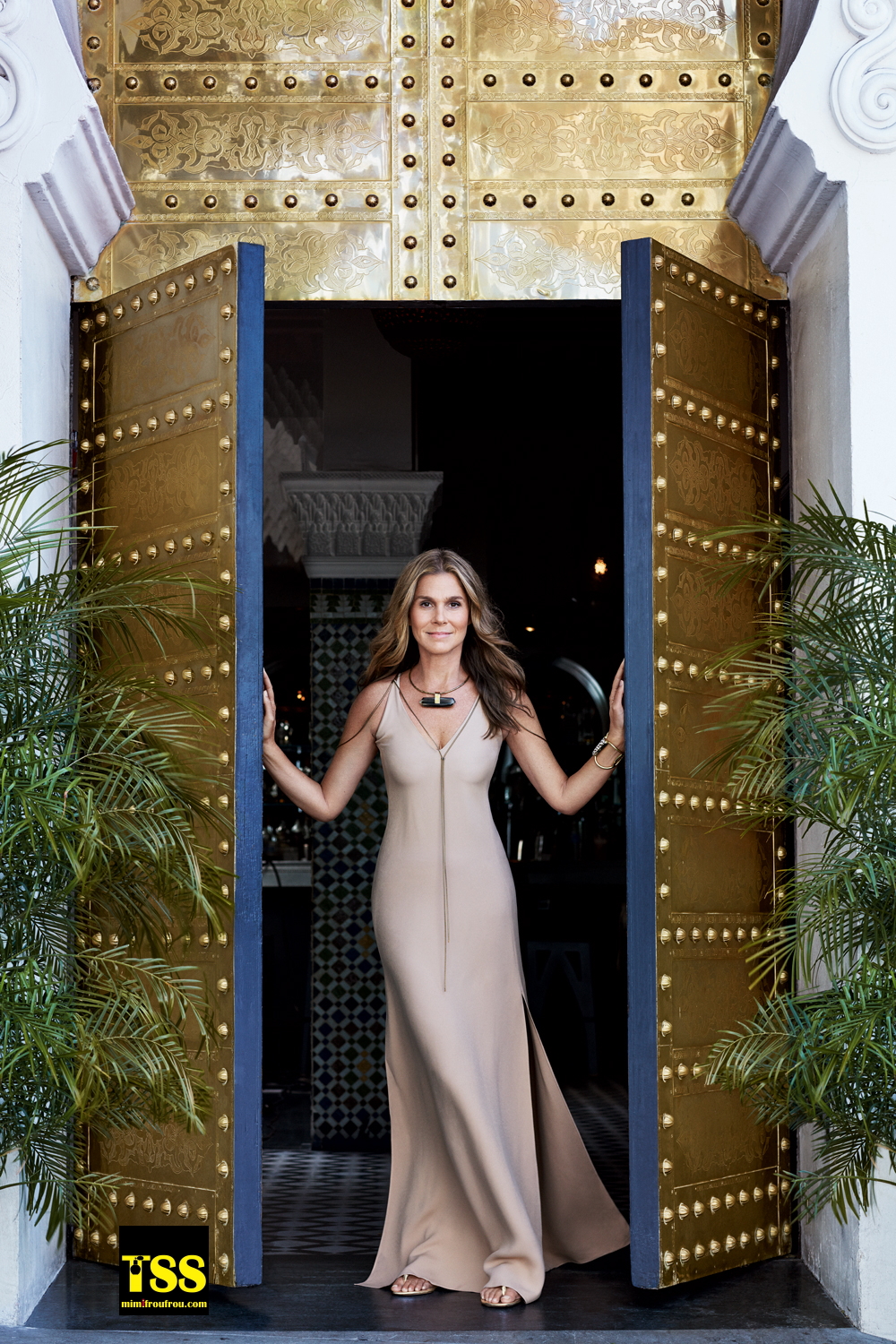 © Aerin Beauty
As the scent further develops, a consistent aesthetic of self-effacement and refinement unfolds before your eyes; now, a nuance of aqueous caramel is the next slide in the carrousel. You smell the presence of vanilla more, but it all remains purposefully low-key. You will have understood that the composition cultivates a sense of non-fragrance fragrance, which is the equivalent of the subtlest of no-makeup makeup looks.
The final words belong to Heliotrope. Its scent, incidentally, was a very popular and discreet, non-advertized trend in 2016.
Its treatment in Tangier Vanille, you could characterize as one of the most vintage in style. It resembles the accord you find in Heliotrope by Crown Perfumery (discontinued). The flower is both dusty and pulpy - with a hint of old books (the vanilla) - a nice touch which stays in the drydown. The Madagascan vanilla lets out smoky accents in the sillage. It smells vaguely exotic. But above all - and in order to adhere to an aesthetic of self-effacement - the pleasantly bland and multifaceted nuances of Heliotrope flowers have been conjured up to create a paler, more floral - and above all, subtler vanilla perfume. You could disagree with this approach and request that Heliotrope be inscribed on the bottle instead. There are subtle vanillas, which remain primarily vanillic in spirit.
Your skin smells of old bookish paper, vanilla powder, musty leatherbound books, faint Moroccan goat skin - and fresh Heliotropin dough, sifted through a muslin or gauze. Tangier Vanilla is a self-effacing perfume, playing up secondary, subtle nuances - but it is compelling in its own way. However, in the end, expect more an indirect Heliotrope perfume than a direct Vanilla one. When it smells of Morocco, it is as if in a distant echo of the past.
Fragrance notes: Madagascar Vanilla, crisp Bergamot, velvety Bulgarian Rose, Amber, smooth Sandalwood, and soft Musk.