Atelier Bloem is New Perfume Label Dedicated to the Scents of the Bloemenmarkt in Amsterdam (2017) {New Fragrances}
Atelier Bloem 1614, Black Tulip, Half Moon, Iris, Niew Amsterdam & William Eaux de Parfum
Atelier Bloem is a new fragrance house set up by Matthew Malin and Andrew Goetz, co-founders of Malin + Goetz. It is a label dedicated to capturing the scents of the floating flower market in Amsterdam, the Bloemenmarkt...
The label is said to be about,
"A bespoke collection of fragrances inspired by the floral mosaic of Amsterdam's famed floating flower market - the Bloemenmarkt. Creatively distilled, and uniquely crafted, each Eau de Parfum is remarkably alluring with a modern twist."
The minimalist fragrance flacons house six new unisex scents called 1614, Black Tulip, Half Moon, Iris, Niew Amsterdam and William.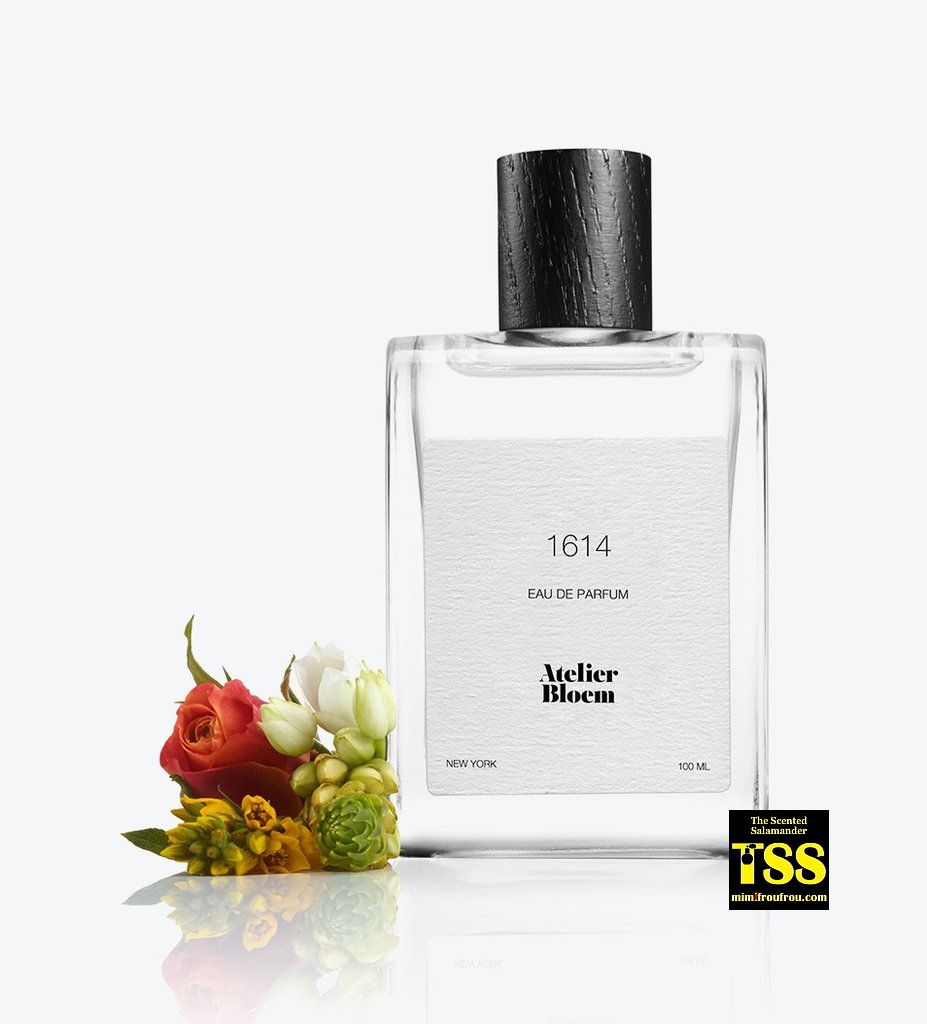 1614
"This slightly floral fragrance blends the dewy freshness of sweet clover and citrus with an understated woodsy musk, giving the perfume a subtly sun-warmed scent."
TOP NOTES
Black Pepper, Bergamot, and Neroli from Tunisia
MIDDLE NOTES
Sambac Jasmine, Sweet Clover, Rose Water, and Orange Blossom
DRYDOWN
Teakwood, Sandalwood, and Musk
Black Tulip
"There is no flower more synonymous with the Netherlands than the tulip, and no tulip more intriguing than the illusive black variety. This scent captures the mysterious, unadulterated beauty of the flower, along with its enigmatic, yet passionate, nature."
TOP NOTES
Ivy, Freesia, and Bergamot
MIDDLE NOTES
Atlas Tulip, Violet, and Water Jasmine
DRYDOWN
Vetiver, Amber, Skin Musk, and Blonde Woods

Half Moon
"This intoxicating mix of jasmine, bergamot, fresh greens, and musk offers a lush, seductive scent that's perfect for the moody and ethereal ambiance of a night half-lit by the moon."
TOP NOTES
Bergamot and Peach
MIDDLE NOTES
White Jasmine, Honeysuckle Blossom, and Fresh Greens
DRYDOWN
Amber, Musks, and Amberwood
Iris
"With its vibrant color, soft petals, and subtly unique shapes, the iris has often been a muse for painters throughout history. This interpretation of the flower's scent is smooth and alluring, balancing a refined floral fragrance with a soft, woodsy aroma."
TOP NOTES
Cardamom, Rain Forest Orchid, and Violet Flower
MIDDLE NOTES
Iris Petals, Star Jasmine, Pimento Blossom, and Rose from Grasse
DRYDOWN
Iris Wood, Vetiver, Tonka Bean, and Musk

Niew Amsterdam
"Inspired by tradition; fused with hyper-contemporary elegance, this regionally-inspired blend mixes the sweet, enlightening scent of geranium rose with the warm aromas of cedarwood, amber, and musk."
TOP NOTES
Magnolia, Ginger, Geranium Rose from South Africa, and Lotus
MIDDLE NOTES
Centifolia Rose, Honeysuckle, and Cotton Peony
DRYDOWN
Oud, Atlas Cedarwood, Amber, and Skin Musk
William
"A complex, and refreshing Neroli scented parfum distilled from the blossom of the bitter orange tree, as well as the wood and leaves."
TOP NOTES
Neroli Petals, Nectarine, and Lavender
MIDDLE NOTES
Orange Flower, Freesia, Sambac Jasmine, and Blond Wood
DRYDOWN
Amber, Vanilla, Musk, and Sandalwood
SRP: $195 for 100 ml.
The collection launches today in the UK exclusively at Liberty's. In the US, it is available at Barney's.
Sources: press releases; Atelier Bloem