Senteurs du Sud Beurre d'Argan / Argan Butter (2013): An Excellent, Natural Brow Tamer {Beauty Review + Brows + Skin}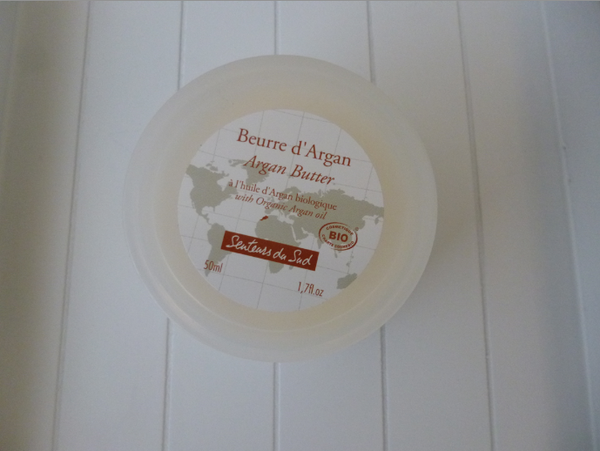 Photo© MimiFroufrou.com - Beauty & The Salamander
This post is dedicated to girls with lovely big brows, those brows that need extra taming. Cara Delevingne, Kate Middleton Duchess of Cambridge, here is a product that will help you smooth down and keep in place your thickly endowed brows. The product is called Beurre d'Argan - Argan Butter by Senteurs du Sud. I picked it up initilally because I was looking for an organic, all-natural version of Josie Maran Argan Butter, which is great, but well, not all-natural...
Here at Beauty & The Salamander, we strive to find all-natural products, whenever we can.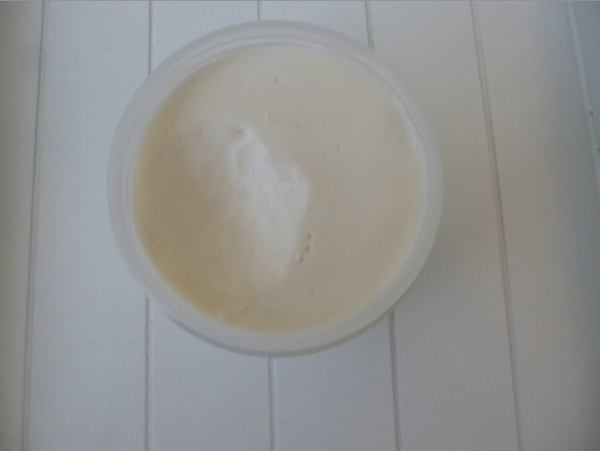 The balm interestingly offers a slightly soufflé texture with some gum in it at the same time. It's really white and not oily but melts once it hits the skin. It's a very good Argan-oil and shea butter based butter but where it really works miracles is in its capacity as a brow tamer and even brow shaper.
I discovered this quality accidentally and by renewing the experience had to reach the positive conclusion that it works great as an unofficial brow wax. Not having a mustache to speak of, I can't vouch for its use as a classic mustache wax, but gentlemen might want to consider giving it a go. It not only smooths down the brow hair, but keeps it in place and somehow manages to give it more definition and style. It beautifies it.
Otherwise it is a also a very respectable all-purpose balm whose main ingredients are organic Argan oil, organic shea butter, organic orange blossom water, organic olive oil, beeswax. It also contains Squalene.
Its full list of ingredients is: Aqua, Argania spinosa*, Cera alba, Butyrospermum parkii*, Olus, hydrogenated vegetable oil, Candellila cera, Cetearyl alcohol, Cetearyl glucoside, Citrus aurantium aqua*, Hydrogenated caprylyl olive esters, Squalane, Caprylic capric triglycerides, Sodium benzoate, Potassium sorbate, Benzylic alcohol, Tocopherol, Sodium borate.
*organic origin.
Smell is very minimal resembling that of bitter almonds.
The price tag is 33, 90€ for 150 ml on their website but I found a 50 ml pot for something like 7€ in a parapharmacy.