Coco Mania Continues with Karl Lagerfeld - Notes on a Vampish Chanel {Women Beauty Icons}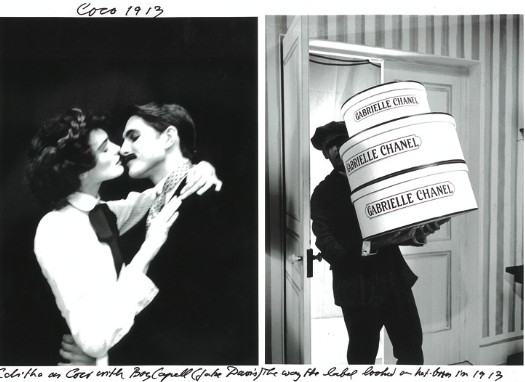 Last year it was Marie-Antoinette that was all the rage and this year it is Gabrielle Chanel that seems to be the feminine icon of the year for the French and fashionistas worldwide. As posted previously on our sister perfume blog
The Scented Salamander
here
and
here
, several movies about the life of Chanel are coming out in 2008-2009, all at the same time.
Karl Lagerfeld seeing the trend did not want to miss out especially since he thinks that these biopics are not all that accurate. His counter-proposition is a silent short running for 10 mn. It was shot in 2 days on the outskirts of Paris with actors plucked out of the fashion world and Chanel house sewing personnel, but it is no ragged and frumpy production....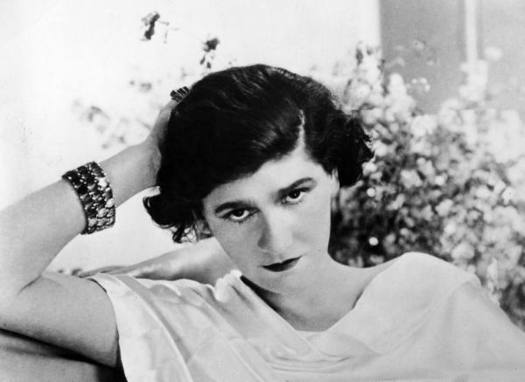 Chanel in 1920 © Time, Inc.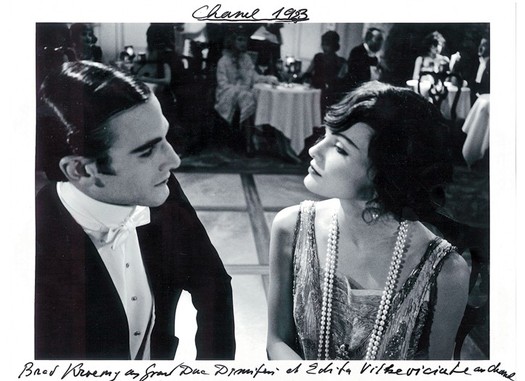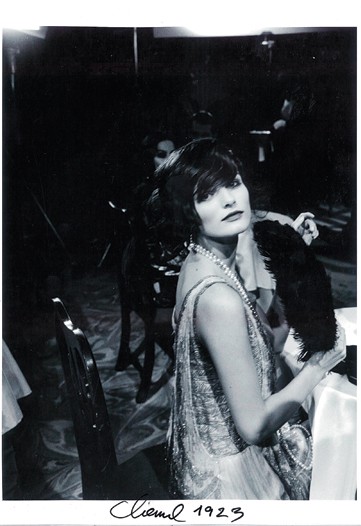 According to WWD,
"The designer gathered some familiar members of his entourage, including model Brad Koenig and his bodyguard/private secretary Sébastien Jondeau (mustachioed and surly as a Russian nightclub owner), for the cast, along with model Edita Vilkeviciute, her gamine allure, jutting chin and ramrod posture creating a beguiling portrayal of the young Coco from 1913, when the legendary designer first set up shop. As reported in WWD Nov. 17, Tallulah Ormsby-Gore plays a Chanel model who has to sell her real-life mother, Lady Amanda Harlech, a hat in the film. Even the workers in the Chanel atelier got to play parts as workers in the fashion house. "I cannot take extras," Lagerfeld notes. "They don't know how to touch the clothes."

Why the selection of the silent-film medium? Lagerfeld answers,
"Today, people are ready for silent movies again, as they spend time -- hours, I would say -- looking at text messages and e-mails," says Lagerfeld. "I always loved silent movies."

Since historical accuracy is a key motivation to Lagerfeld in trying to offer an authentic glimpse into the life of Chanel, he even made sure that the labels on hat boxes were as they were then, reading "Gabrielle Chanel".
What strikes me is how the makeup of the character of Chanel in the movie reflects a less-well known facet of hers that I found when looking at a picture from Life Magazine dated 1920.
Her look in that little-known picture is like that of a lighter, less dramatic version of the classic vamp appearance (see
Theda Bara
) with the eyes rimmed in coal black and the lips very dark. But even more essentially, she looks surly and slightly threatening, like a black jaguar ready to jump at you. Her thick, almost bushy eyebrows are surprisingly natural and forceful and show more of an unedited gritty Coco.
The black vampish look was popularized via the silent movies and somehow, Karl giving the silent treatment to Coco today recaptures that expressiveness caught on film one day by Time Magazine in 1920, one that could do without words but not without a certain intensity in the gaze and hint of brutality. Even though model Edita Vilkeviciute is a look-alike to Chanel, she is once more an embellished and prettied-up rendition of a woman who came to symbolize the pinnacle of elegance but at the same time always preserved in her her peasant roots. How very French a paradox.
The short will premiere at the Théâtre du Ranelagh in Paris on Dec 3, 2008 together with the presentation of the Paris-Moscow collection.
Via
WWD