The Rose Treatment at the Bon Marché on June 12 & 13, 2009/ Mains de Rose au Bon Marché les 12 & 13 Juin 2009 {Shopping Tip}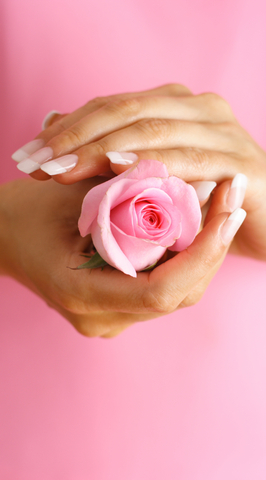 Doux Me
a brand founded by
Caroline Wachsmut
and offering "
modern bio cosmetics
" has had a great idea for an indulgent GWP. For any Doux Me product purchased at the
Bon Marché
in Paris on June 12 and 13, 2009 you are offered a free rose manicure treatment that lasts for 30 mn.
"Doux me" will offer a blissfull hand treatment* with the "rose glacée" milk cleanser, a rose petal hand bath, a fresh roses flower spray, a hand massage using Caroline's hand-made oil made of rose hip seed oil, and the final touch: a natural light rose nail polish!

And the ultimate bliss: get Caroline's exlusive oil after your treatment!

*hand treatment of 30 minutes offered against the purchase of any "doux me" product....

Les accros de la rose et du traitement manucure pourront se rendre au Bon Marché Rive Gauche les 12 et 13 juin 2009 pour une demi-heure de soins bio à la rose. La séance vous est offerte gracieusement pour tout achat d'un produit Me Doux, la marque fondée par Caroline Wachsmut qui se propose d'offrir des cosmétiques à la fois modernes et écolos.
Au programme, une beauté des mains 100% roses : démaquillage au lait "rose glacée", bain aux pétales de rose, brume fraîche à la rose, massage délassant et nourrissant à l'huile de rose musquée... le tout sublimé par une pose de vernis... rose !

Et en cadeau ultime, repartez avec une fiole d'huile très rose made by Caroline...

*beauté des mains de 30 minutes offerte pour tout achat "Doux me"