Patyka Organic Face Scrub - Gommage Visage Bio: How Organic Is It? {Beauty Product Review - Skin - Face}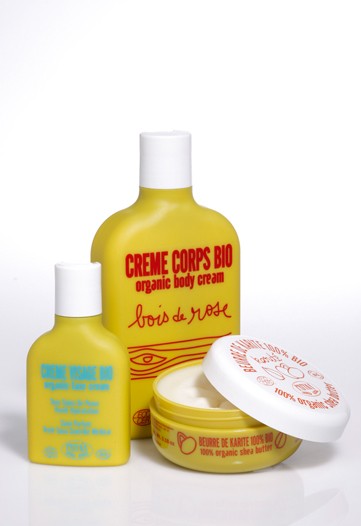 Patyka
is a French brand established in 2004, after having taken over the originally Hungarian label meaning "apothecary". It is known for its line of organic perfumes, and in 2006 had decided to diversify and reinforce its beauty offerings with a collection of organic skincare products developed in conjunction with laboratories Cosnessens. In October 2008, Patyka will also start proposing a makeup line answering to organic standards. Continuing to grow, it is set to open its first boutique in the US next month, a 450-foot-square space located in Manhattan's West Village.
Today, I would like to review their Organic Face Scrub. What drew me to this scrub was the name-recognition of a rather confidential perfume brand I know, the petite-sized bottle packaging which is unusual for a face scrub (and very cute) and the mention that it is fragrance-free. I am always on the lookout for perfume-free skincare and body products as I do not need any more sensory overload that I already get from my involvement with fragrances. In a sense, and for this reason, you could see Beauty and the Salamander as the reverse and complementary side to The Scented Salamander (don't worry, we are not going to just cover scent-free products in beauty)...
Scentless products are also appealing to me as self-defined person with sensitive skin and I know I am not the only one (those products work best for me even though I might not clinically correspond 100% to the definition). At any rate, I am all for being as gentle as possible as far as skin-care goes.
Another word about the packaging: its surface is very soft and skin-like to the touch which adds to the impression of being a stand-out product.
The Scrub
The scrub is creamy, a bit liquidy (sesame seed oil, shea butter...), colored a pale light blue and very nearly scent-free (whenever you read "fragrance-free" on a product it really means it was perfumed in such a way as to produce this impression). The grains are tiny and therefore the "scrubbing" action is more due to the ingredients in the product than the role of grains rolling on your skin. It should appeal to people looking for mild scrubs, not to those who love to feel they are giving their skins a real work-out, unless they need less muscular breaks in-between big scrubbing sessions. However, it works. What I notice and what makes me reach for it further is that it has a clarifying action on the skin (Lippia Citriodora also called Verbena Absolute has an antiseptic action and anti-oxydant properties). The tone is improved and evened out. There is a nice luminosity to the complexion. The rinsing afterwards does not dry out the skin (sesame oil is especially excellent in this regard, from my own experience). It is not a no-effect product, I am happy to report.
How To Maximize An Organic Label
Here there is a little more to question. The back of the bottle bears in very small letters detailed explanations about the organic label it advertises. Even then, the text is laid out in such a way that an inattentive person might read the favorable mention that the scrub is "99.18%" organic because it comes immediately after a line that is in fact a general title: "ingredients originating from biological agriculture" and you see "99.18%". But this high percentage really applies to the explanation that "99.18%" are natural or have a natural origin". In reality only "26% of the total ingredients originate from organic agriculture" is what you read further.
As already discussed on The Scented Salamander,
there is a vast difference between the terms "natural" and "organic"
in the US because the first one is not controlled (this is for when Patyka arrives in the US). The second one is regulated and a 26% means it is below the level where the product can be called "organic" in the US, only the relevant ingredients are so-called "organic". In France, the certifications Cosmébio and Ecocert recognize the term "natural" and it is
opposed visibly to synthetics
. For Cosmébio, a 5% of the total being bio is ok provided a minimum of 95% of the total is "natural" at the same time.
The Patyka Organic Face Scrub is thus partly organic, mostly natural and does not seem to meet the USDA standards for calling the whole product organic. Yet, it is a good product and easy to carry and travel with. Its unisex packaging will appeal to men as well.
In France it retails for a little over 10 Euros for 50 ml. Prices are usually adapted and lowered for the US market from everything I have seen so far.
The product is not yet advertised on Patyka so I used a pic from
WWD