Meet the Beauty Beast: 100 000 ans de beauté {Beauty Reads}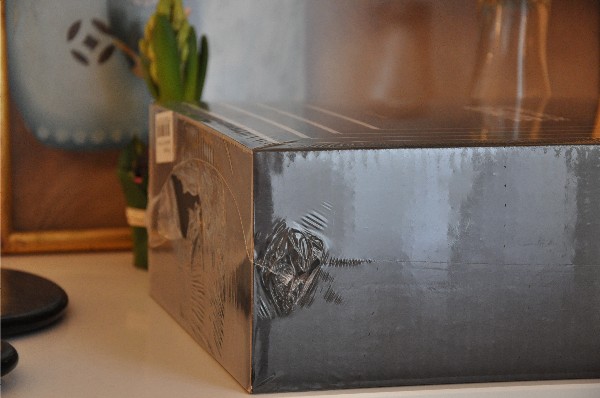 You have not yet been properly introduced to this beauty beast, but I just wanted to share with you how substantial and heavy this book about
100 000 years of beauty
is. After perusing the press release, I decided to purchase it as it looked pretty much like a must-read to understand not just the meaning of looks, but of life.
When the beast landed at my door, I had no idea it was it because I thought this must be a bunch of bottles, or something of that order to be that heavy...
No, this was just the coffee table book about beauty that just came out this fall, in 5 volumes. Inside the book case, it's supposed to look like a pyramid with tomes sliding in and out of the box. State of the art, my friends!
I was so impressed by the weight that I decided to put all of this on the scales. The package label said 1,8 kg and I couldn't believe it. By the time I had reached the end of the apartment, my arms were twitching. OK, slight exaggeration. Anyway, the scales said 6,3 kg!!! That's 13,89 pounds.
Now, do you still believe beauty is not a serious and even a ponderously heavy topic? Inside, you get the minds of 300 contributors.