Perfume Review & Musings: George Sand by Maître Parfumeur & Gantier

Maître Parfumeur et Gantier George Sand Eau de Parfum - Perfume Review & Musings

George Sand was created by perfumer Nicolas de Barry and introduced in September 2005. It is part of a new collection inaugurated by Maître Parfumeur et Gantier called "Les Parfums Historiques" (Historical Perfumes). The collection is dedicated to the creation of fragrances that pay homage to Frenchwomen of note. George Sand is the first fragrance in the collection.
George Sand is a light, spicy oriental. It strikes me as a very good choice for people who love orientals and wish to continue wearing them in the summer. I must say that I cared for it moderately at first, but now I realize that this was because it is an understated fragrance. Like many of its kind, it can grow on you and end up becoming one of your favorite scents precisely due to the easiness with which it can be worn and then forgotten on your skin. It is light, but it is also tenacious; I ended up wearing it to bed and the next morning I could still smell it on my arm, making me revise my judgement of it being a straighforwardly light scent.
The story behind the creation of this perfume is worth retelling. In 2001, nose Nicolas de Barry attended a music festival at Nohant, the locale in the Berry region of France where George Sand lived part of her life and where her castle or mansion can still be visited. There he met with a descendant of the Romantic writer who happened to wear a necklace with a perfume bottle as pendant having belonged to her ancestor. Sand was, reportedly, in the habit of wearing this necklace and pendant "on her heart.".......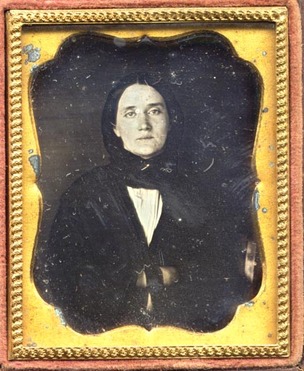 Nicolas de Barry, as can well be imagined, did not miss this rare opportunity to take a sniff at it. Despite the passing of time, from the bottle still emanated remnants of her perfume. He noted that musk and amber were predominant. De Barry became captivated by the thought that he could, perhaps, attempt to capture her personality, beyond death, and compose a perfume that she would have loved to wear. He started working with the writer's biographer, Georges Lubin, and focused, in particular, on her correspondence.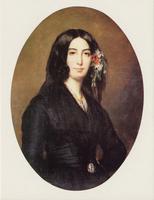 There he found out that she adored patchouli. Another second favorite scent of hers was bergamot. She loved patchouli so much that even after she had broken up with her lover, French poet and writer Alfred de Musset, staying behind in Venice with her new love, an Italian doctor named Pagello, she urgently requested of Musset that patchouli be sent to her from Paris, giving him advice on where to buy it.
In the end, after careful historical researches, de Barry took poetic license and decided to compose the perfume with bergamot and Sicilian lemon in the top notes that is,"Italian style", and patchouli, Oriental rose, and amber in the heart. Then, musk and sandalwood were added to the base notes. The notes are thusly justified: the bergamot and patchouli because of their repeated mentions in her correspondence, the musk and amber, because they were still to be found in her perfume bottle, and Oriental rose and sandalwood because the writer loved the Orient.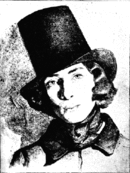 George Sand starts off with bergamot and sweet ambery notes, followed by earthy accents of patchouli given further depth by the animalic note of musk. As the perfume develops the notes seem to interweave into a veil of patchouli , as if you were smelling or looking at the perfume through a veil of mousseline; it is not exactly powdery, it is finer than that, it resembles the texture of a delicate, transparent veil.
The earthiness of the patchouli develops laced with the almost candy-like, at times, wisps of rose and amber. It is an earthy, but also attenuated patchouli. It then becomes rather resinous and smells akin to the hot molten beeswax that one uses to do batik print. Although this perfume has been described as "heady", I do not find it to be so. I am, on the contrary, struck by its understated treatment of patchouli. This note being such a polarizing one in general, it is well worth noting that Nicolas de Barry puts the stress on the earthiness of patchouli, making the scent smell, ever so subtly, like damp earth at times, but manages to keep the harshness out of it. The patchouli tends to grow in intensity but remains just below that level line where it might become difficult to wear.
Then the sweet, candy-like Oriental rose comes through more and dances is own slow dance with patchouli. It is as if patchouli were the main character and that at different stages it changed partners and chose to dance with bergamot, then musk, then amber, then rose, then sandalwood, and finally did not get married with any one of them. Patchouli never loses itself completely in the embrace of his dancing partners and you are made to feel that he is the one choosing who he is dancing with.
To make it sound less abstract, I would say that George Sand smells a little like the vintage Opium in pure parfum concentration and also that its drydown is reminiscent of that of Bond no9 Chinatown, but in a less clean and characteristic way.
Men could easily wear this scent. It is fitting that it should be so as George Sand liked to adopt a masculine persona and to cross-dress.
Top notes are bergamot, Sicilian lemon. Heart notes are patchouli, rose, amber. Basenotes are musk and sandalwood.
You can find the scent at Luscious Cargo, 70 ml for $145.
On Friday, I will post a piece on Nicolas de Barry in Scented Paths & Fragrant Addresses...you will see why. I actually inaugurated that column because I wanted to showcase that address. I am finally coming around to it.
I am offering for your reading pleasure three erotic letters by George Sand and Musset in French (you need to read them in the original language to see how the cryptic erotic messages are hidden in them.)
Lettre de George Sand à Alfred de Musset :

Je suis très émue de vous dire que j'ai
bien compris l'autre soir que vous aviez
toujours une envie folle de me faire
danser. Je garde le souvenir de votre
baiser et je voudrais bien que ce soit
là une preuve que je puise être aimée
par vous. Je suis prête à vous montrer mon
affection toute désintéressée et sans cal-
cul, et si vous voulez me voir aussi
vous dévoiler sans artifice mon âme
toute nue, venez me faire une visite.
Nous causerons en amis, franchement.
Je vous prouverai que je suis la femme
sincère, capable de vous offrir l'affection
la plus profonde comme la plus étroite
en amitié, en un mot la meilleure preuve
que vous puissiez rêver, puisque votre
âme est libre. Pensez que la solitude où j'ha-
bite est bien longue, bien dure et souvent
difficile. Ainsi en y songeant j'ai l'âme
grosse. Accourrez donc vite et venez me la
faire oublier par l'amour où je veux me
mettre.

George Sand


Réponse d'Alfred de Musset :

Quand je mets à vos pieds un éternel hommage,
Voulez-vous qu'un instant je change de visage ?
Vous avez capturé les sentiments d'un coeur
Que pour vous adorer forma le créateur.
Je vous chéris, amour, et ma plume en délire
Couche sur le papier ce que je n'ose dire.
Avec soin de mes vers lisez les premiers mots,
Vous saurez quel remède apporter à mes maux.

Alfred de Musset


La réponse de George est une merveille de concision :

Cette insigne faveur que votre coeur réclame
Nuit à ma renommée et répugne à mon âme.


Votre poupée,

George Sand

You should read one line out of two in the first letter and the first word of each line in the two others.