Serge Lutens l'Eau de Paille, A Subversive Pamphlet by Way of Millet (2016) {Perfume Review & Musings}

Review of L'Eau de Paille Eau de Parfum by Serge Lutens
L'Eau de Paille is a fougère, that you can tell from the get-go as the latest perfume from the expatriate from Morocco reveals its first accents. A first impression is to think that it smells strangely pedestrian for an art house dedicated to creative perfumery and which elevated, in fact, the notion. Our very first, virgin impression was, to be accurate, glee, as reported in a tweet. Why ? Because of the adequation between the name and the scent, so literal in fact that it feels like a private joke...
Eau de Paille translates as "Straw Water" in English. The fougère genre while named after the fern plant whose scent it is supposed to evoke, is noted in fact for smelling of new-mown hay (coumarin), a scent close to straw.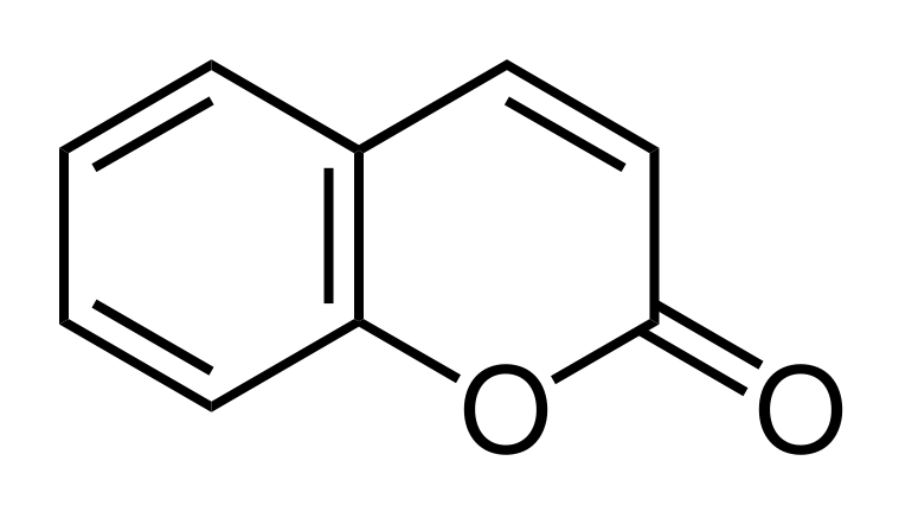 Coumarin
If, at some level, this new eau by Lutens, his fourth chapter in the book of eaux he is writing, is none too different from a mainstream, modern fougère like Paco Rabanne 1 Million, with its wallop of coumarin - and which is fine, but has become familiar territory - it asserts a more refined personality of its own in the subtle nuances you can grasp onto, as if they were as tenuous as wisps of straw.
Those nuances, which distinguish the scent from a generic concoction are minimalist touches of lavender and grainy cereals and a rather refined musky fougère drydown. In doing this, the fragrance is a fougère which never smells of the barbershop. It is more interested in exploring the new creamy, gourmand dimension of fougères, the one that can smell like Nutella. Hazelnut here is both edible and 3D : you somehow think of furrowed fields, of a countryside landscape planted with hazelnut trees.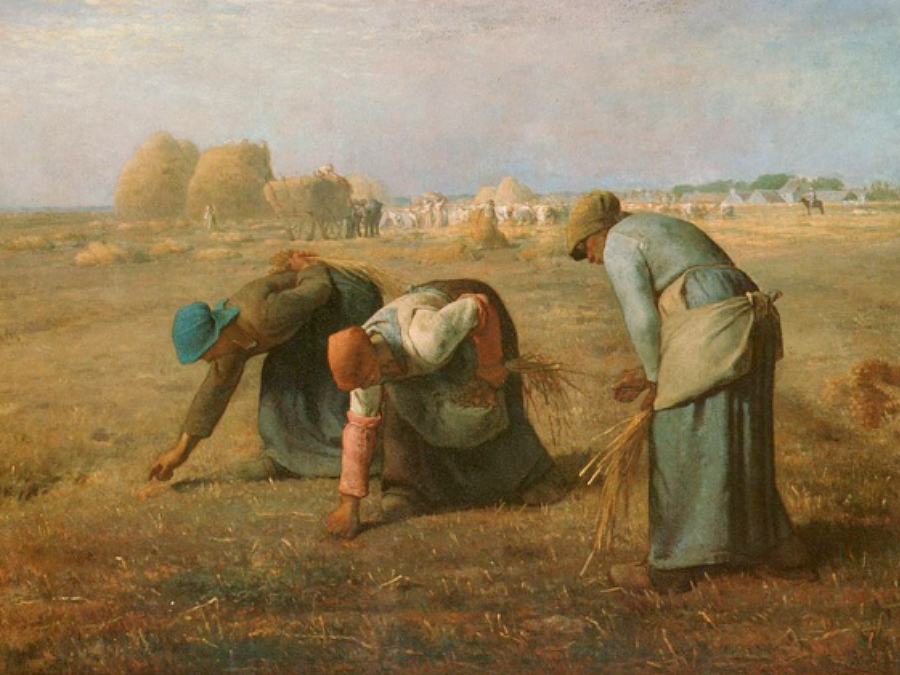 Des glaneuses - Gleaners (1857)
You think of l'Angélus (1859) by French painter Jean-François Millet (1814-1875), but perhaps even more of Des glaneuses (1857), which you can see at Musée d'Orsay, and which in its time was considered a scandalous painting, a possible pictorial prelude to a revolution. It was decried as a « socialist » painting. In short, the word was used as a dirty word.
Like Des glaneuses, L'Eau de Paille looks innocent at first. The gleaners were, like that, innoffensive-looking, yet potentially dangerous. There was this near heroic depiction of three larger than life peasants - and ambiguous representation - of three women peasants practising the poor's right to gleaning in the fields on a backdrop of agricultural plenty, accumulated in the hands of a rich farmer. The scene is like a sea of hay and straw, yet the faceless women's efforts, whose bodies express back-breaking labor, yield only a few wisps of leftover straw. One of the women presents her backside to spectators as if to hint at disregard for propriety. Millet was the scion of a family of wealthy farmers and he knew the realities of 19th century rural life. His painting appears to be bucolic but it is more like La Terre by Zola, a terrifying novel on the violence and unspeakable cruelty of peasant life.
People were shocked by the painting, a fact which writer Emile Zola explained with an olfactory metaphor, « L'odeur du peuple répugne aux délicats », "The smell of the people is disgusting to delicate noses". It even managed to rile Baudelaire (who hated the countryside anyway) who said that he could perceive a sententious streak in the painting as if the gleaners were being moralistic about the harshness of their condition in life. Today, it is astounding to see the controversy that this scene and part of Millet's work provoked in the public opinion. Yes, we still get that L'Origine du Monde by Courbet might have been considered osé, but Les glaneuses picking up a few sheafs of straw in an open field ?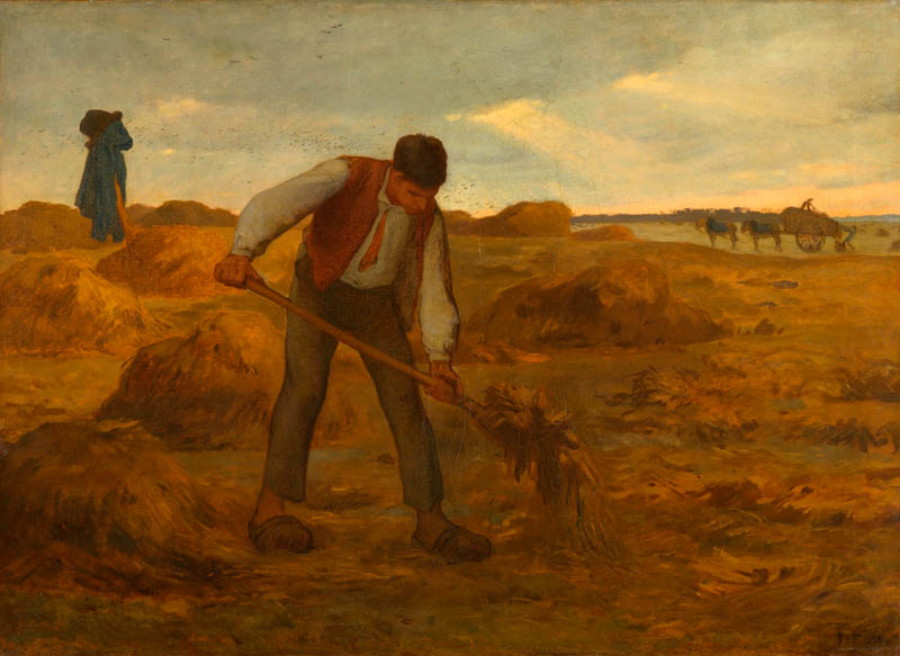 Paysan répandant du fumier - Peasant Spreading Manure (1854-1855)
Millet has painted the blondness of hay, straw and rush as motifs many times over, see also his Le vanneur ; he dared represent a peasant spreading manure, Paysan répandant du fumier. The critical reception of his œuvre is absolutely fascinating to read in the 21st century, revealing the contradictions of the society in which he lived.
We might add, is it that different today when in France so many farmers commit suicide due to their exploitation by distribution circuits and to stringent EU regulations meant to favor bigger structures ? The rural world is suffering in France, and elsewhere. We don't know if Lutens explicitally thinks about these issues, but like artists do, he may well have sponged it up and transformed it. I occasionally think about these issues and sponge them up and smell a Millet reference in L'Eau de Paille.
Knowing how Serge Lutens is counter-cultural in his outlook, you cannot help but wonder if the spontaneous laughter you had when smelling the perfume was not in fact provoked by the scent of provocation, a subtler form of it, a more crypted and anti-phrastic sense of it.
Fougère à Paris © 2016 CHANT WAGNER
When devising a perfume composition you can decide to create an olfactory and aesthetic or moral shock of sorts by clubbing sniffers on the head with an overdose of something. That would be more the effect of a statement fragrance. You can also, as appears to be the case here, to mock them with an anti-climax : everybody expects a manifesto perfume from Serge Lutens, something odd and out-of-step, you get a placid fougère, on the face of it, except it's named l'Eau de Paille - an unusual name.
We joked initially on Twitter that it might be a word-play on the expression « Être sur la paille », « to be poor » as the scent has elicited mostly negative reactions to its, by default, artistic pretensions. It's fallen short of the creative agenda Lutens is best known for, for many.
Yet, we see in this literal - even at times pedestrian fougère - that smell of the people, many snobs will wrinkle their noses at. Smell like a Sephora fougère ? No way ! Niche perfumery allied with the internet has become a field where the social desire for distinction has come to get expressed in a very productive manner. It's one of the more democratic forms of social snubbery nowadays. Everyone can be a snob about perfume once you master the codes of what's in and what's out, at the moment being.
The person who was one of the founders of this urban culture of arty perfumery is choosing a seemingly bucolic name for its latest offering. Unstop it - and it smells mostly like the people's perfumery save for very light touches that tell you there is more to it than meets the eye, or nose, at first. There is a modern name for a fougère, putting the accent back on its hay-like nuance. There is a trick of the trade that makes the perfume evoke the paintings of Millet - something soft and crepuscular about it, and rural. There is a symbolic play on the straw/hay/fougère symbolism. In society, straw connotes of the countryside, of poverty - or of summer. You virtually never see it in town except when it cushions cheeses and when Beaujolais nouveau arrives, and then straw is thrown on the ground. In perfumery, a fougère is a popular genre - think of Brut. It smells of the people, clean people having visited their barber - but still.
Des glaneuses was also noted for its sense of religiosity and in the way the haystacks evoked the bread of the communion. Lutens is attuned to that thematic. He has explicitly created a perfume which is about bread, cereals and religion, Jeux de Peau. His spiritual angst is more and more perceptible.
Serge Lutens, may have left the confines of just beautiful and creative perfumery to develop perfume as moral and symbolic pamphlet. In a way, it's a return to the Victorian language of flowers, with its element of subversion, applied to the whole palette of perfumery on a backdrop of counter-cultural and more classical cultural references. Lutens' perfumery has always been « wordy » and words of his are cover-ups as well as revelations.
Un semeur - A Sower (1850)
You're invited to muse on and not just to smell literally. When I look at Un semeur by Millet I marvel at how free the man and the artist who painted him appear to be although the sower is carrying out an action which is so constraining. Just like that, perfumery can create a movement of freedom in the midst of a wealth of constraints. It can liberate you spiritually, if not socially. And by this we mean that a good perfume is never going to be a substitute for a good action.