Shakira Dance (2016) {New Fragrance} {Celebrity Perfume}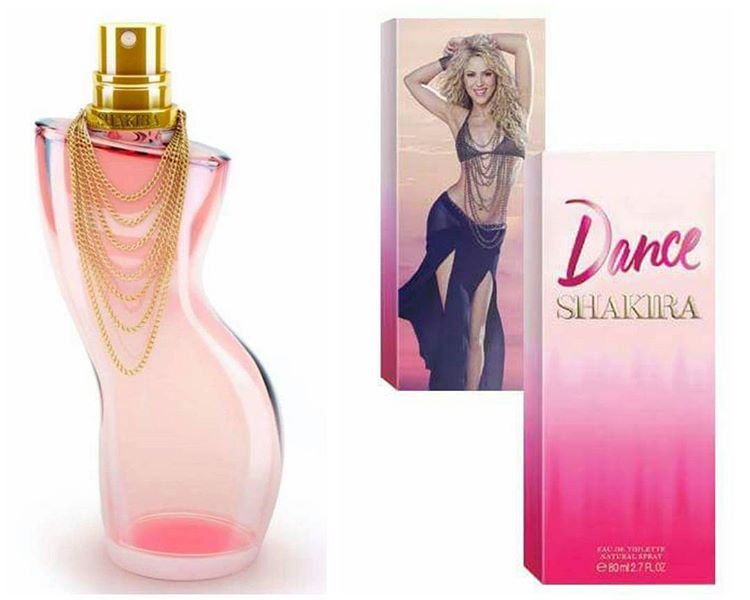 A preview of the packaging
Dance Eau de Toilette by Shakira
The latest pillar fragrance by singer and dance perfomer Shakira is called Dance...
The bottle shape reproduces the artist posing with a belly dance move.
The sweet fruity-floral fragrance has opening notes of bergamot, grapefruit, mandarin and pear leading to a heart of peony, orange blossom, lily and neroli. The base rests on woods, vanilla, musks and caramel.
Initial previews have appeared in the Latin American press.