Jean Paul Gaultier Classique Wonderwoman & Le Mâle Superman Eaux Fraîches (2017) {New Perfumes}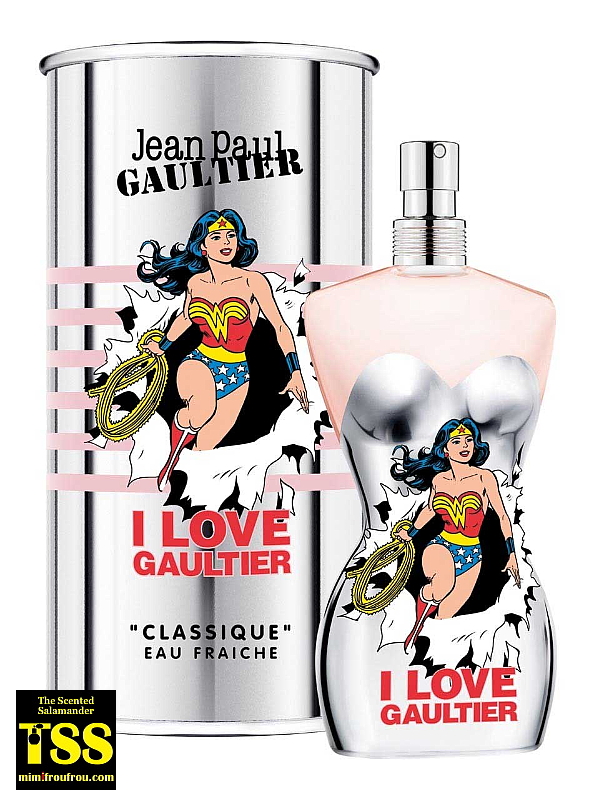 Jean Paul Gaultier Classique Wonderwoman & Le Mâle Superman Eaux Fraîches
French fashion designer Jean Paul Gaultier is launching a new duo of fragrances called Classique Wonderwoman Eau Fraîche and Le Mâle Superman Eau Fraîche. Both pretend to be playful, humorous eaux hesitating between the statuses of conceptual scents and plain crass commercial exploitation of the lowest-denominator fragrance trends: syrup and softener...
Classique Wonderwoman Eau Fraîche is seen as the "perfume ID" of the eponymous comics heroine, described as being a "hot sweet syrup".
Notes include: lemon sorbet, ginger, sugar cane juice, Tahitian tiaré, jasmine tea, orange blossom, vanilla, musk and a so-called note of "neo-labdanum."
Le Male Superman Eau Fraîche's perfume ID is a "sexy softener."
Notes include: neroli, mint, aldehydes, ambery sclarene and sage, vanilla, sandalwood and tonka bean.
SRPs : 56€ for 75 ml of Le Mâle and 65€ for the 50 ml of Classique.
The scents launch from mid-March 2017 as limited-editions.