New Perfume: Un Jour se Lève by Yves Rocher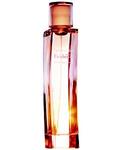 Un Jour se Lève (A New Day is Beginning) was created in 2006 by nose Annick Ménardo. I have read somewhere that it has been a big hit with the French public, making it into the top 3 best-sellers' list together with Angel by Thierry Mugler and No5 by Chanel (sorry, I haven't kept the press reference). It is meant to evoke the firts rays of sunshine piercing through the sky. The perfume is described as a soft fresh floral chypre. Top notes are rhubharb and a green note. Middle notes are rose and wild lily of the valley. Base notes are patchouli, oakmoss, and musk...
It is the Eau de Toilette version of Comme une Evidence and the notes differ slightly. Comme une Evidence parfum and edp can be purchased on the US Yves Rocher website. Currently, the site offers 50% and 60% discounts that allow you to buy Comme une Evidence Elixir de Parfum for $20.50 and Comme une Evidence Eau de Parfum for $12.80! All three concentrations offer slightly different notes.

I will file this post under Perfumista on a Shoestring as well; it deserves it!
It is striking to see how a number of famous noses create both higher-end and lower-end perfumes. I think this deserves special coverage and I shall do it in the future, perhaps under the category "Perfumers for the People"? Or does that sound too programmatic?