Scented Thoughts: My Favorite Summmer Scents, Part 0
Finally, I am coming around to finalizing my list of fantafabulous scents for the summer. I hesitated between offering a hyper selective list of my top favorite in the different families of perfumes or composing a list revealing clusters of my most cherished scents for summer. I have decided to go for the second option because lists are also fun as exploratory tools, not just as embodiments of a perfect world and ideal life transliterated into perfumes. This allows me to bring together both old, historical favorites and new favorites; I could even include future favorites thanks to my uncanny sense of intuition, but I will stop there and not revel in the unseen...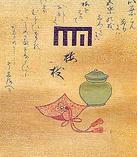 I do not believe in perfection where perfumes are concerned; they are linked too much to our affective past, our emotions, our dreams, and our body chemistries. What may seem perfect may just turn out to be the continuation and extension of our habitual thoughts. To illustrate this point, think of the numerous times you started out by despising a particular fragrance and then adoring it more than the ones you loved at first sniff.
Fragrances are a material to be worked upon by ourselves rather than picture-perfect works of art or craft, being, still, organic things. So, a perfume mostly seems perfect in the sense that it might smell perfect to you, for a time, on that particular occasion, in that particular weather, to suit your mood, to create a mood, in the summer, etc. I want to use the word "best" in a very subjective sense to dissociate from my objective take on certain perfumes that I find admirable, like Carnal Flower, but do not want to wear. For there are perfumes to be smelled and perfumes to be worn; these are two radically different approaches. The Japanese Kodo ceremony is a good example of this discrepancy.
My taste is very eclectic; I can admire the blended perfection that is Femme by Rochas, the academic structural perfection of Carnal Flower, the artistry of Serge Lutens or the inner dream-worlds of Mona di Orio or Andy Tauer and, still, there is something in me that also loves to let her hair down and reach out for the casual but perfectly good perfume. Especially in the summer. This is the time of the year when you may feel an urge to wear plastic or cord shoes, eat with plastic cuttlery, use plastic tumblers, spray with a Gap or The Body Shop scent and other such hidden little gems that scream "How is it hanging man? Take it easy!"as a Trader's Joe's cashier once expressed.
The one mortal sin for me in perfumery is that a perfume should smell cheap. It can be cheap, but it should never, ever, smell cheap. Some more expensive perfumes do not not succeed in overcoming this obstacle. I am thinking of By by Dolce & Gabbana -- Okay, maybe it's just loud.

Summers are usually not very long but intense and quite luxuriant in New England. When we are lucky we get an Indian summer. Of course, it's happened in the past that we've had a beautiful summery wave of weather one day and snow the next. Let's hope for a good one this year. Boston and Cambridge in the summer are hot and muggy, a feel that evokes for me the climates of equatorial and tropical South East Asia in which part of my childhood was spent. Evidently, with such accumulated international expertise in long drawn out intense summer weathers, I have come up with a very clear, subjective vision of what good summer scents are.
For me, summer is celebrated and rendered even more present by wearing two very different types of perfumes. Obviously, there are the fresh, clean, crisp green scents that everyone expects to be defining of what a summer scent should be. But there are also the deep, mellow, narcotic types of perfumes that are perfect for summer in my opinion. I think that it has to do with a new actor entering the stage at this time of the year...sweat. The hyperproduction of cooling water by and for our bodies makes me feel in my most socially-conscious moments that it should be conquered by spraying a good dose of clean, masking perfume over it. Alternatively, I think in my most free-thinking moments that it should be embraced and turned into an asset. This is where sensual perfumes of a narcotic and intoxicating nature come into play for me. They tend to blend very well with my sweat; this natural musk seems to enliven and exalt them like in no other moments of the year. The skin retains better moisture too and this helps give depth to the perfume. Its diffusion is improved.

The notion of lightness, nevertheless, still remains important in guiding my cravings for summery scents. It is not just about the temperature, it is also about the mood we feel in or want to feel in come the days of summer. Just like the entire creation seems to lighten we want to be part of the new, seemingly universal lightness of being. Hence, the predilection for perfumes that would best express this new social mood. And because our animalic nature needs expressing too and is perhaps more relaxed and free in the summer, we also want to reach for deeply sensual scent, perfumes of an almost alchemical nature. Who knows what reaction will ensue with the new chemistry developed in the summertime?


Sorry for offering my take on Fave Summer Scents in several installments but it seems easier for me to do so.

Coming up late tonight: Summer Faves, Part I: Clean Scents, Hesperidic Scents, Marine Scents, Musk Scents, Gourmand Scents, Patchouli Scents.
Picture is from www.art.com and is by Alice Dalton Brown