Milla Jovovich Loves...... {Celebrity Perfume} {What Celebrities Love to Wear}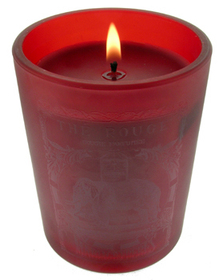 Thé Rouge candle by Mariage Frères, $65
Speaking of candles today. This time it is not a perfume that a celebrity loves to wear but one that actress and designer Milla Jovovich loves to burn and offer to friends. And that is Thé Rouge by Mariage Frères. She says in the November issue of Allure (p. 154) that,
"It has a really beautiful spicy scent that's perfect for the holidays. I like to give pricier candles as gifts because they aren't the type of thing people buy for themselves."
You can find it at Aedes de Venustas. The candle burns for 50 hours.