Scented Quote of the Day, from Jean-Jacques Rousseau: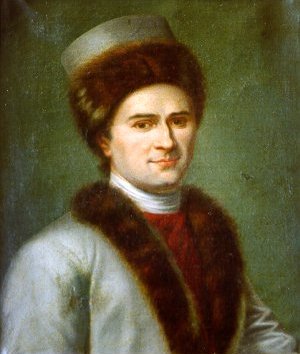 Jean-Jacques Rousseau in an Armenian costume, Geneva
"Les odeurs par elles-mêmes sont des sensations faibles ; elles ébranlent plus l'imagination que le sens, et n'affectent pas tant par ce qu'elles donnent que par ce qu'elles font attendre. Cela supposé, les goûts des uns, devenus, par leurs manières de vivre, si différents des goûts des autres, doivent leur faire porter des jugements bien opposés des saveurs, et par conséquent des odeurs qui les annoncent. Un Tartare doit flairer avec autant de plaisir un quartier puant de cheval mort, qu'un de nos chasseurs, une perdrix à moitié pourrie" (our translation after the jump).......
"Scents, in and of themselves, are weak sensations. They stir our imagination more than our reason and exercise an influence not so much through that which they offer than through that which they make us anticipate. Having hypothesized this, the tastes of certain people, having become as a result of their lifestyles so different from the tastes of others, must make them proffer quite opposite judgments on flavors, and in consequence, on the scents that are their harbingers. A Tartar, we can assume, noses out a foul quarter of dead horse with as much pleasure as one of our hunters would a half-rotten partridge."