Scented Quote of the Day, from Maurice Maurin: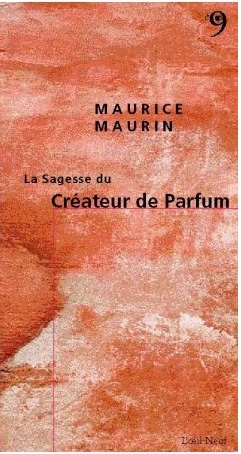 A fire in the fireplace is an olfactory symphony [...] (follows a long beautiful poetic evocation of all the smells that emanate from the fragrant woods and plants in the fireplace and mingle about in the room). These smells are important but let us recall that they are linked with the warm atmosphere, the crackle of the blazing fire and to its colors, shapes, shifting...
The nose needs all the other senses to savor fully. The smell of the fire in the fireplace would be nothing without the staging which gathers a fireplace, blaze, and the crackling. It needs this jewel case.
Un feu de cheminée est une symphonie olfactive [....] (suit une longue description poétique des odeurs émanant de la cheminée). Ces odeurs sont importantes, mais rappelons qu'elles sont liées à la chaude ambiance, aux crépitements des flammes, à leurs couleurs, leurs formes, leurs mobilités. Le nez a besoin de tous les autres sens pour goûter pleinement. L'odeur du feu dans la cheminée ne serait rien sans la mise en scène qui réunit cheminée, flamme, crépitements. Elle a besoin de cet écrin.
In La sagesse du créateur de parfum (The Wisdom of the Perfume Creator)

Note: Maurice Maurin is the creator of Amazone by Hermès and Vanilia by L'Artisan Parfumeur, amongst others. He is also a perfume author.