Maître Parfumeur et Gantier Bois de Turquie (2008) {New Fragrance}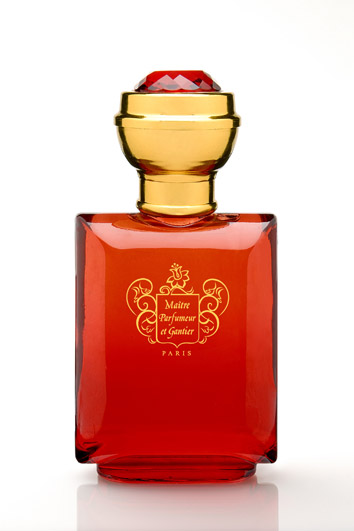 Paris-based niche perfume house
Maître Parfumeur et Gantier
will release a new perfume in April of 2008 titled
Bois de Turquie.
It is inspired by travels within Turkey of in-house perfumer
Jean-Paul Millet Lage
and the crossroad of Oriental and Western influences that this country is. Sensations and images gathered from the Bosphorus, the turquoise blue Iznik tiles, the spices of Eminönü market, the Turkisk landscape and more mingle. It is also notably the first unisex perfume created by the house founded in 1989.....
Bois de Turquie is in particular centered on the wild noble laurel (Laurus Nobilis) also called "Herb of the Poet" which grows in mounts Taurus and Kaçkar and whose heady scent is released when the sun is at its brightest.
The composition is described as being woodsy, floral, and aromatic and as offering a slow development. This is in marked contrast with more commercial perfumes which are designed on the contrary to bring quick satisfaction to hurried perfume shoppers and in particular to grab their attention in the very top notes.
The energizing laurel is softened by mandarin that symbolizes the temperate climes in the winter around the Mediterranean coast. Finally the base unfolds like the motifs of a rich Oriental carpet by showcasing myrrh and incense.

Top notes are mandarin, orange blossom, bergamot.
Heart notes are noble laurel, geranium, orris, jasmine
Base notes are sandalwood, myrrh, incense, patchouli
The fragrance will be available at the following locations from April 2008:
5, rue des Capucines - 75001 PARIS - 01 42 96 35 13
84 bis, rue de Grenelle - 75007 PARIS - 01 45 44 61 57
Printemps de la Beauté - 75009 Paris
Points de vente Consommateurs : 01 42 42 64 56

A 100 ml flacon will retail for 86 Euros.
Added: please see our review of Bois de Turquie
(Source: MPG press release)