Parfum d'Empire Yuzu Fou, Aziyadé (2008) {New Perfumes}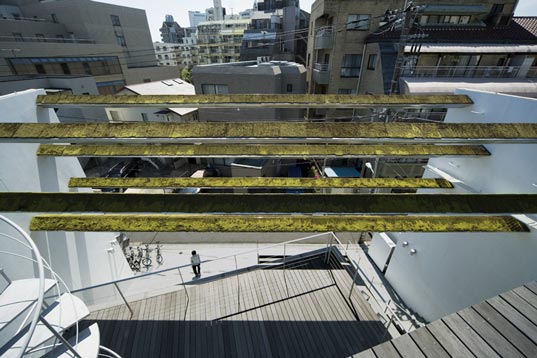 Parfum d'Empire
will launch two new perfumes in September 2008 baptized
Yuzu Fou
(Mad Yuzu) and
Aziyadé
. They represent a new variation on the dominant thematic of the perfume house which aims to retell the stories of empires in perfumes: the two new scents concentrate more on the idea of multiculturalism as experienced through travels within the contemporary world and in history.
Yuzu Fou is about 21st century Japan and the meeting of a hyper urban architecture with suspended gardens and vegetal walls all set in the context of a trendy Japanese culture; Aziyadé is a transcultural interpretation of the past of several empires at the height of their powers as "...
it evokes civilisation at its peak, a moment when cultural richness is at one with luxury and ectasy.
" The latter is also a fragrance created in honor of Parfum d'Empire's 10th anniversary and "...
was inspired by his [founder and perfumer Marc-Antoine Corticchiato's]
faithful friend and partner Ambre de Reinac Cessac
"...
"
YUZU FOU
... briefly
It all begins with concentrated citrus extracts (kumquat, orange, bigarade)
containing precious yuzu. The sparkling perfume of this Japanese fruit blends
its fruity notes with the icy accent of mint. Absolute of verbena and notes of green
bamboo reinforce the scintillating freshness. Blond cedar spreads its fragrance,
while the clear trail is accompanied by the sensuality of neroli and of white musk.
A sprightly green fragrance, YUZU FOU speaks of 21st century Japan, where
nature becomes urban...
AZIYADE
́... briefly
An erotic and fruity nectar, AZIYADÉ offers a blend of pomegranate before
delivering the rich and lush note of crystallized dates, almonds, oranges, and
prunes. Aphrodisiac spices, omnipresent, (cardamom, cinnamon, ginger, cumin)
draw us into the heart of oriental nights where anything is possible.
An extravagant creation, AZIYADÉ exudes sensuality with patchouli, vanilla,
carob, and frankincense. Finally, musk and absolute of cistus bring to perfection
the animalistic imprint of the fragrance.
Spicy and fruity oriental, AZIYADÉ, anniversary fragrance, is a concentration
of erotic pleasures and of excesses of great civilisations."
Yuzu Fou is a perfume colored pale green and Aziyadé offers a plum-colored jus in reference to the brand's signature color.
A 50 ml is priced at 66 €, a 100 ml one at 92 €.
Please stay tuned, we will follow up on this story with more details.
Via Parfum d'Empire press release