Puredistance I by Annie Buzantian (2008) {New Perfume - New Fragrance House}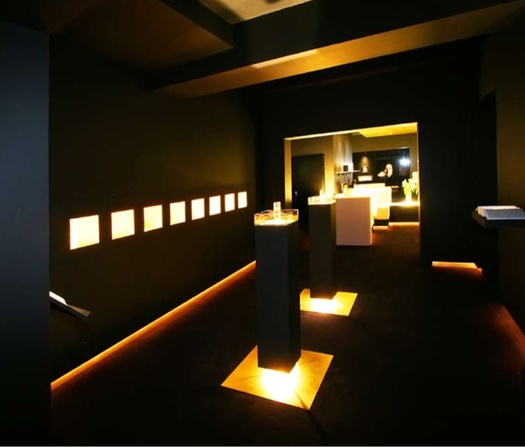 Puredistance
is a new perfume house presenting itself as an ideal aesthetic space of imaginings created by Dutchman J
an Ewoud Vos
. A "perfume lounge" in Vienna has literally been consecrated to this unique debut scent, which looks like a temple dedicated to a divinity. The perfumer's photography looms in the background like a major family portrait in opposition to the tendency in the industry of turning these noses into ghost writers and listeners of bigger egos than theirs. Ewoud Vos has been on an aesthetic quest since 2001, following his vision of beauty and purity and abandoning his previous trade to make this dream come true. It is also a dream of luxury and exclusivity as the first perfume by the brand titled
Puredistance I
embodies this idea both in its formulation and very pricey packaging. An illustrated book of 160 pages accompany the perfume (you can download a summery version of it of more than 100 pages!) as well as a film. It may all sound a bit obsessive and it probably is. The founder says,
"Since several decades, people have conceived a very distinct image of what a perfume is about. And that image does not fit Puredistance. This will make it harder for us to be noticed. Puredistance is not made to last for a few years, like most new perfumes do, it is made to last forever." And, "Real beauty will never go unnoticed".

The perfume was created by
Annie Buzantian
of Firmenich and constitutes thus one of those niche side-projects that professional perfumers nowadays enjoy taking on if only to take a step back from big-corporate and more commercial perfumery...
Annie Buzantian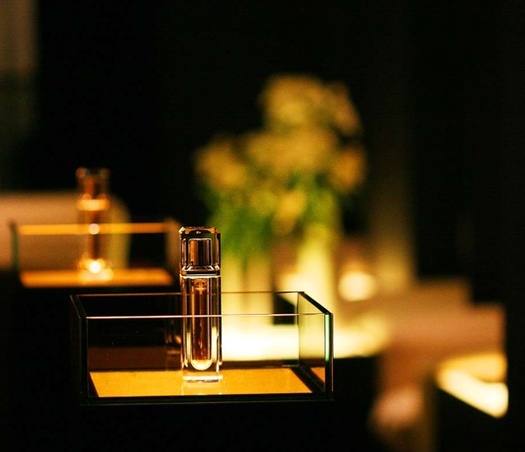 According to the ad copy,

"'Puredistance I' is intriguingly complex. The perfume's rich and sophisticated tones are a discreet statement of elegance.
The perfume opens as top note with a fresh, ozone-tangerine blossom blend with a hint of cassis, complemented with neroli bigarade and crisp watery nuances. The heart of the fragrance warms to a sophisticated, modern blend of magnolia, rose wardia & jasmine; parmenthia & natural mimosa, before finally settling softly into the rich classical notes of sweet amber, vetiver and white musk.
This true perfume is made from a high concentration of perfume oil (32%)."
The 17,5 ml refill is priced at 165 €, available with a gold or silver cap. The crystal and gold bottle retails for 2750 € and the crystal and steel one for 1750 €.
More information available on their website.