Flower by Kenzo Winter Flowers (2008) {New Perfume}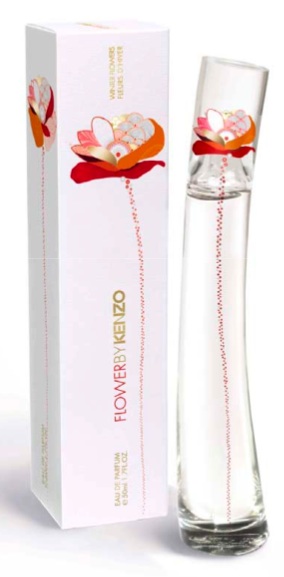 Kenzo
has launched a new winter flanker to their classic Flower by Kenzo launched in 2000 (it feels longer than that given how much it has become a reference point for powdery florals) called
Winter Flowers
. The composition is inspired very abstractly by three different flowers growing during the cold season, one of them given as being Hellebore or Christmas Rose, although it belongs to the buttercup family.
Although this Hellebore is said to be "
sweetly scented
", it seems that just as much, if not more so, the idea behind the scent is to render an aesthetic impression of "...
startling blossoms and fragile beauty against the stark winter landscape
."...
Like its 2000 predecessor the perfume is described as a floral and powdery scent. But, "
Unlike the original FLOWERBYKENZO, WINTER FLOWERS incorporates a sparkling top note of mandarin, floral middle note of hellebore rose, and powdery base note of absolute vanilla
."
According to Sephora, "
This gently surprising scent opens with honey-hinted mimosa and brightens with green floral tones of camellia
."
Notes are: Bulgarian rose, Parma violet, Mandarin, Violet leaf, Mimosa, Camellia, Hellebore rose, Patchouli, Absolute vanilla, white musk.
It is a limited-edition and is priced at $65 for 50 ml.
Via Kenzo press release, Kenzo website