Memo Jannat For Kids & Grownups (2008) {New Fragrance} - New Book By Clara Molloy {Fragrant Reading}
Niche perfume brand Memo founder
Clara Molloy
is preparing to launch a duo of perfumes for adults and children in September in her
Les Echappées
collection called
Jannat
meaning paradise in Urdu and other languages of the Middle East. The grown-up version is an eau de parfum and the kiddie one is a lighter eau fraîche. They were created by perfumer
Aliénor Massenet
, like the rest of the brand's offerings...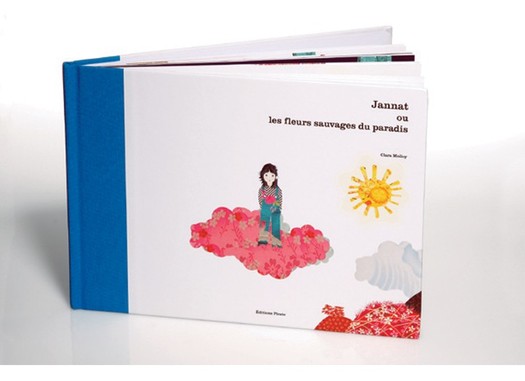 A delightful children's book by Molloy is also going to be available entitled
Jannat ou Les Fleurs Sauvages du Paradis
(Jannat or the Wild Flowers of Paradise).
According to
WWD
,
The book "tells the story of a little girl named Jannat, who was born on a cloud smelling of cream, talc and fresh milk and is training to be a perfumer. Jannat (whose name means "paradise" in Urdu) explains how fragrance is a souvenir, how the sense of smell is useful and how there are a tremendous variety of roses. She's the dream child of Molloy, founder of the Paris-based Memo fragrance retailer and manufacturer, who says she wanted to "give children curiosity for fragrance. Perfume brings a part of paradise."