My DNA Fragrance POTUS 1600 {New Perfume} {Celebrity Fragrance}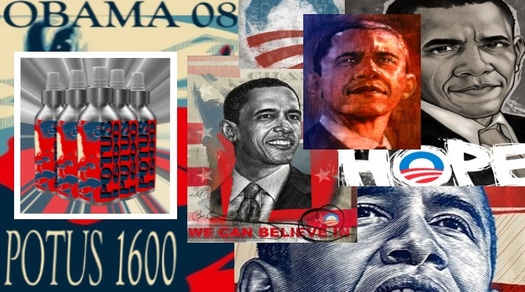 The brand
My DNA Fragrance
, which already came into the market with a biological twist on the familiar concept of the unique, perfect-fit fragrance, blending scents incorporating a finger-print signature based on your DNA sample, has now introduced a limited-edition celebrating the new president-elect of the United States, Barack Obama.
The unisex fragrance is called
POTUS 1600
and was created by
Dr. Diva Verdun
in November 2008. The tag line is "
Fragrance you can believe in
"...
It looks like POTUS 1600 includes notes that will help trigger a hopeful mood.
From the press release,
"1600 is a clean, refreshing blend of citrus, green leaves and marine notes formulated to insight Hope. The fragrance concept was created as a limited edition commemorative to celebrate Barack Obama's historic and unprecedented run for President.
Barack Obama has inspired many to embrace Hope and move forward through the day to day challenges for Change. In keeping with the Spirit of Hope for our country and our world the fragrance is environmentally friendly and does not contain alcohol.
This Presidential Election has already left its imprint on history, a history that we each own in our hearts and souls. Visit
POTUS1600.com
and leave a shout out for Barack Obama and check out this limited edition in Honor of Senator Barack Obama."
A 4 oz. fl. bottle is priced at $39.99