Parfums MDCI Peche Cardinal (2009) Part 2: A Beautiful Homage to Female Fire-Raiser Germaine Cellier & More News About a 4th Perfume {Perfume Review} {New Fragrance}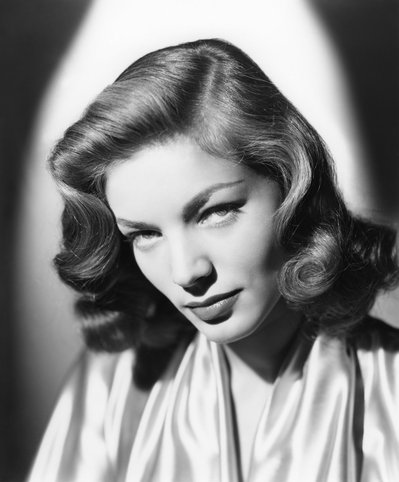 Some further news to follow up on a
previous announcement about the 3 upcoming MDCI
fragrances in 2009: in fact I learned that a 4th fragrance will be launched this year as I had to realize after getting four of these upcoming releases.
Only the name of the perfume Péché Cardinal (Cardinal Sin) is definitive. All three others have received for now temporary, evocative names but which are not made official yet and may change.
1st teaser and advance perfume review:
Péché Cardinal
is a beautiful fruity leather perfume with an indolic punch worthy of a boxer. It has a very bold signature that will ravish lovers of vintage perfumes who bemoan the near-extinction of fragrances with an attitude, the ones that know how to smack a man in the face to make them behave. Imagine a sleek dame in a 40s film noir graced with a hot temperament and a lot of sass. She wears leather pants or underwear under her immaculately tailored tweed suit and she wears them well...
Péché Cardinal seems to be endowed with the twin souls of sophistication and barbarity at the same time. You just have to appreciate the way in which the creative team tuned up the decibels on this scent.
I am from the get-go immediately reminded of the style of perfumer Germaine Cellier, arguably the most virile of women perfumers, and of Bandit in particular but as if the perfume would have taken a detour through an orchard gone mad with the scents of ripe and riper blackcurrants made even more intoxicating thanks to intensifying facets of thickly scented coconut and davana. Only a leather riding crop firmly held in hand keeps the fruits from rioting. Later it is also reminiscent of Fracas EDP, also by Germaine Cellier, but invaded by dark ripe and grapey fruits. A perfume with an incredible lineage and you guessed, a strong personality.
And here's another teaser: the 4th perfume, which I didn't mention last time but just discovered is meant to be a green and spicy fruity-floral and was composed by perfumer
Jeanne-Marie Faugier
(Frapin Caravelle Epicée, Esprit de Fleurs, Passion Boisée).
It is also a bit gourmand with a creamy depth. I have some more thoughts about it but will keep them to myself for now.
More teasers:
the two other compositions by Patricia de Nicolaï are radiant white florals but done more in the French style than the archetypal clean modern American style: the flowers are a bit messy rather than coming straight from the florist's fridge. One has a marked muguet note and a lovely close-to-the-skin drydown. The other one is more contrasted with beautiful softly husky and hazy notes of ambergris and incense while retaining luminosity for a good part of the time; it seems to be following some similar idea as that of Hermès Eau des Merveilles while smelling different.
Stay tuned!