Interview with Perfumer Francis Kurkdjian {Fragrant Reading}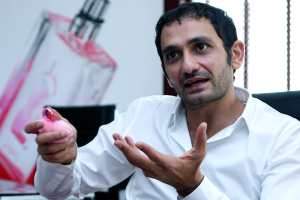 Francis Kurkdjian
talks to
The National
, a newspaper from the United Arabian Emirates about his profession, fashion, his tastes in clothing, the new Ma Dame by Jean Paul Gaultier,..
"When you are training, it's as if perfume is a foreign language. You have to go back to the basics and learn the alphabet: your ABCs become jasmine, rose, mandarin, orange, cedarwood and all the chemicals behind those. To make a fragrance is like building a story - you have to put sentences one after another to make sense of your story. It's very academic.

I'm not from a family of perfumers, and I don't play gimmicks such as recognising scents - I would say my talent is in my head. Noses are able to envision things that people don't smell yet. It's like music: the composer has in his head sounds that don't yet exist."

Read more in Perfumer has a nose for simple style...