Les Coulisses du Parfum by Osmoz: New Olfactory Training Kits {Shopping Tip}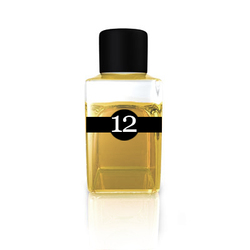 Osmoz
, the educational arm of
Firmenich
, one of the few big fragrance supplying companies in the world, is about to launch a new program which is bound to become popular with perfume-oriented people.
From mid-April 2009, you will be able to shop for three olfactory training cases organized by themes. They were devised to help you train your nose (and mind) to smell better, more analytically.
This new collection is called
Les Coulisses du Parfum
(Behind The Perfume Scenes) and the 3 first coffrets are called:
Volume I, Accords Mythiques
(Mythical Accords);
Volume II, Fleurs Originelles
(Original Blossoms); Volume III,
Bois et Résines Légendaires
(Legendary Woods and Resins).
Each case contains 12 bottles of essences to sniff and 100 blotters, plus an olfactory exploration notebook containing historical perfume information, anecdotes, games etc. Each coffret is priced at 59 Euros and will be available online soon. We will update the info when it is released.