Scented Quote of the Day, from Justin Timberlake: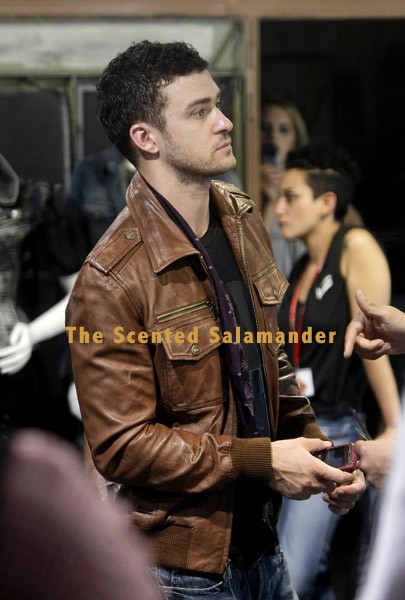 In Berlin on July 1, 2009 for the presentation of William Rast at the Bread & Butter fashion trade show.

Asked if he would develop a Justin Timberlake fragrance, the singer answered in the context of a wave of celebrity fragrances and after having posed for Givenchy Play and Play Intense colognes:
"There's some level of narcissism you have to put in check. I don't know that I would be completely comfortable with a my-name fragrance," "It feels like cheating, almost. It doesn't seem like you're creating anything... I could see doing a William Rast* fragrance, but that's as far as I think I'll take it,"


*William Rast is the name of his new line of clothing