Carven "Le" Vetiver Re-Edition (1957/2009): Back to the Vetiver Roots {New Perfume}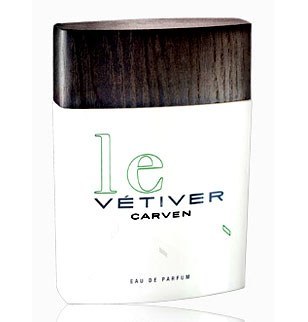 The fashion house of
Carven
which gave in the past the legendary perfume names of Ma Griffe (1946) and Vétiver (1957) will resurrect an authentic version of the classic 1950s men's Vétiver based on the original formula which is now called
Le Vétiver
,
The
Vetiver meaning the famous one, the real one, to distinguish it from less qualitative versions still floating about in the market. Carven Vétiver was the first French mainstream vetiver-based masculine fragrance, before Givenchy Vétiver (1059) and Guerlain Vétiver (1961)...
Madame Carven initially commissioned the cologne for her husband "the handsome Philippe". She was looking for a new effect, something not too precious nor too suggestive of a fop.
"Le" Vétiver in the 2009 version is said to be composed of natural ingredients of high quality. Carven has had new owners since July 2008 and the proprietors want to go back to the roots of the historic label. They are planning to release an authentic version of Ma Griffe -- which is in dire need of it as it has been undone by blotchy reformulations lately -- as well as Eau Vive which will be released as an unisex scent.
The eau de parfum Le Vétiver is described as,
"A subtle blend of noble raw materials of extreme intensity, poured into a flacon of optical white topped with a cap of grayish wood which evokes the color of the vetiver root."

"Un subtil mélange de matières premières nobles d'une extrême intensité, coulées dans un flacon, blanc optique à bouchon de bois grisé qui évoque la couleur de la racine du vétiver."


Notes include:
mandarin, mint, geranium, lavender, vetiver, fern, absinthe or wormwood, juniper, nutmeg.
Eau de parfum, 55€ les 50ml et 85€ les 100 ml.
Via
marieclaire.fr
; carven.fr