Guerlain Cashmere Lip Gloss in Rose Pondichery 01 (2009)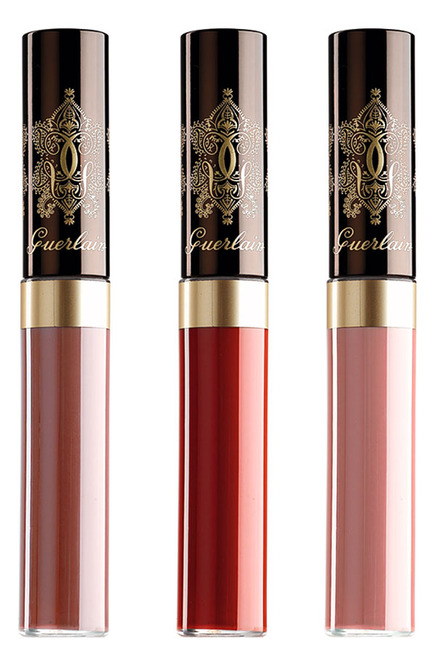 Guerlain says that the Gloss Cashmere Lip Gloss is inspired by traditional lip powder used by Indian women from the subcontinent. It probably sounds more exotic and interesting than to say "No need to powder your lips anymore after applying lipstick to make the color stay on and look matte." This is exactly what it does as an obvious new-generation lip gloss with an almost alien texture it is so high-performance...
I tried the Cashmere Lip Gloss in Rose Pondichery 01 and was struck by how well the formula espouses the contour of the mouth, a fact that is proven at the end when the gloss color comes off yet leaves like a penciled out trace around the lips. The color glides on and gives the impression of falling into place by itself which is very practical for people who do not have the time to be very precise with their makeup.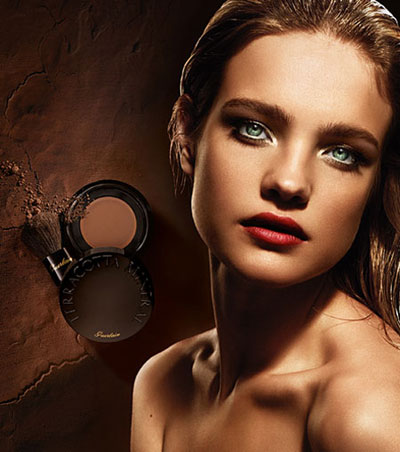 The texture of this opaque, soft-focus gloss is very smooth, seemingly flawless. The copy says it feels like a second skin and I concur. It feels in fact like peach skin, the textile. The staying power is very good. The color has the saturation of a lip stain. You will be impressed by how hydrated and supple the lips look despite the matte finish. This effect is not eternal however as overtime the lips become visibly more wrinkly as the color sets into the skin and dries further yet the lips do not feel dry. It just starts looking less velvety and dreamy and a bit carnal, more like the lower lip of Natalia Vodianova on the picture.
Overall it is a great product that adds an easy, quick air of sophistication, like a photo finish effect, while softening the features. The Rose Pondichey tint is a nude color that adds a more dramatic presence to your mouth while remaining on the natural side. The only reason I would use this gloss less easily than other lip glosses is because it creates a dressier look and needs retouching.
The Cashmere Lip Gloss is part of the new Terracotta collection and is priced at $28 or 22,60€. There is a beige, pink and red option.