Scented Quote of the Day, from Colette: On Peonies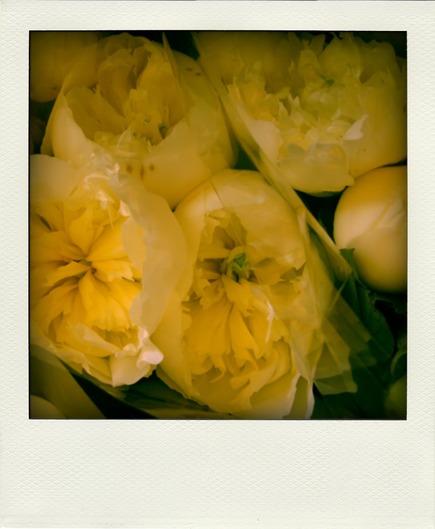 "Here they are, they've come, those peonies you say smell like a rose, themselves the forerunners of the earliest rose. Give them plenty of water, these gorgeous corollas, which indeed have something of the rose about them, something, but not its scent.
Garnet-red, cheerful pink, sentimental pink and three or four other carmines, they are all of a healthy colour and will rejoice my heart throughout the week...
Then, all at once, they will let their glowing embers fall with the sigh of a flower that imitates the abrupt decease of the rose. Its decease, but not its scent. For the peony does not smell like a rose and I am the last person to reproach it for that. The peony smells like a peony. You really must take my word for it, instead of always seeking comparisons, saying that fresh butter has a nutty flavor, that pineapples taste of wild strawberries, and the white strawberry has the soft and appetizing savor of crushed ants!!
The peony smells of peony that is of cockchafers. Its slightly rank if delicate scent acts as an interpreter, and thus it has the privilege of putting us in mind of the spring proper, bearer of many suspect scents, the sum total of which is calculated to enchant us."