Gerard Butler Wants a Perfume Line {Celebrity Fragrances}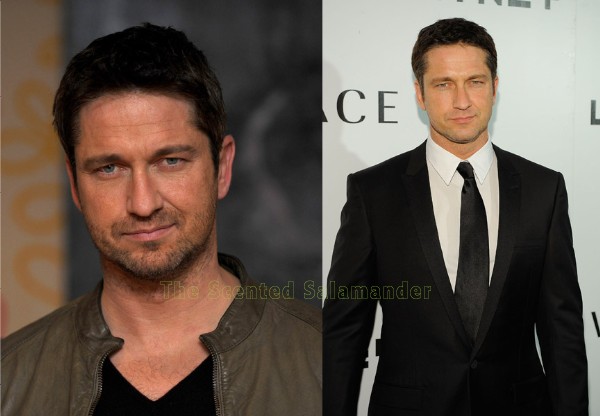 Gerard Butler not groomed and groomed
One of the perks of doing celebrity-perfume blogging is that you get to virtually meet all sorts of people you had barely heard of before. The universe starts feeling more peopled all of a sudden and you feel more knowledgeable.
I couldn't quite place
Gerard Butler
at first but now I know -- and you know too -- that he is definitely interested in developing a perfume under his name. And it sounds like the urgent, in thing to do for young Scottish actors these days...
I think I have inadvertently discovered a law of competition and narrow degree of separation to explain why celebrity perfumes are such a draw.
"I need a perfume. I need to tell my publicist to get on that. He's not got me any worthwhile branding. Clive Owen has his aftershave, Ewan McGregor has cologne. What do I have? Nothing. I don't know what it would be like, but I need one," the Daily Express quoted him, as saying on BBC Radio 1.


Also please note that to make up for my culpable ignorance, I have posted two pictures of him, so that I will never be able to say again that I don't recognize him. I've also learned the titles of three of his movies: P.S. I love you, Nim's Island, The Ugly Truth.