Smell Expensive for Less with these 6 Perfumes: Your Practical Shopping Guide to the Scent of Moneyed Privilege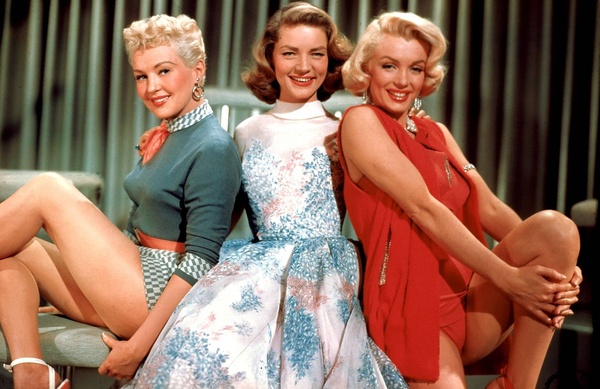 How to Marry a Millionaire (1953)

How to smell like you have gold ingots in the bank while keeping this idea as a hypothetical?

Here is your shopping guide to smelling expensive. Some perfumes just smell like mink fur, and rows and rows of pearls yet can be had for a little more than pennies, but a lot less than what people might think just getting a brilliant whiff past you. Shhh..., don't say what perfume you are wearing if they are indiscrete enough to ask you.

As a preamble I want to say that I do mean to draw a distinction between sophisticated-smelling and expensive-smelling fragrances. For example, 1000 de Patou smells more sophisticated and elegant to my nose than literally expensive although you can assume a silver spoon in the mouth from birth.

Estée Lauder is a champion in this category of affordable-aspirational perfume. This company has always been on the side of women from the beginning when Youth-Dew was sold in bath oil to let them feel more relaxed about indulging themselves, and more importantly, not needing to wait for a special occasion expecting their husbands to buy perfume for them. This marketing ploy worked.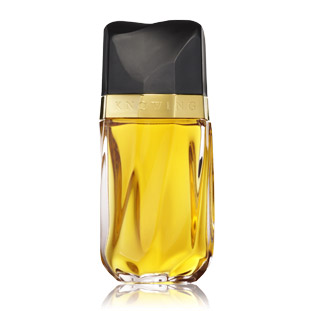 Knowing by Estée Lauder is one of those chypres that have a near-regal sillage. It is not that intimidating fortunately. In fact men seem to love this scent in my experience and it smells, somehow, like gold bullions.

It can be yours for as little as $29,50 for a 0.5 oz bottle or $50 for a gift set including the body cream. You don't need to put on a lot, the perfume is quite explicitly rich...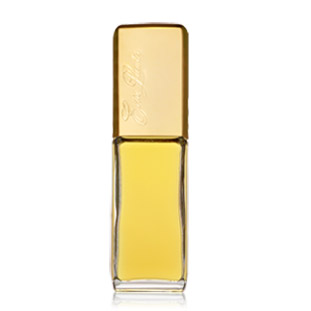 Private Collection by Estée Lauder is also very much tinged with the charm of old-money but with an extra dose of hard-nosed business realism thrown in. It is not the scent of an heiress, rather that of an elegant, rich business woman residing at the Ritz. The perfume flacon looks like an ingot by design and the box is inspired by the golden-hemmed paper that Estée used to write on. This is very close to the scent of a Swiss account.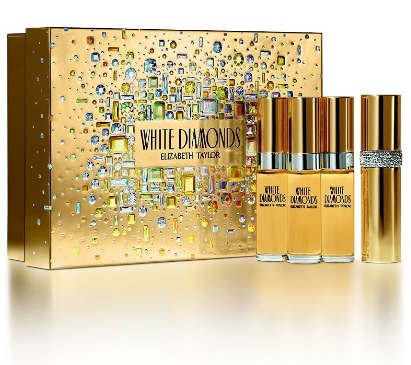 White Diamonds by Elizabeth Taylor - The woman loves jewelry, we al know that. She owns some of the rarest pieces on earth like La Pellegrina pearl which also belonged to queen Mary Tudor. Trust her, White Diamonds is at some level the perfume of the fantasy of a kept woman in furs holding an eternal glass of Champagne in her hand pulling out dripping gemstones out of it. Liz may have been a hard-working woman but she always accepted diamonds as presents as if they were candies. Richard Burton confessed to having been cured from his innate stinginess seeing how thrilled she could be with, ahem, just a few sparklies.

Yours for only $28 this season in the Holidays gift set available at macys.com




White Shoulders by Evyan. This one you have to get in the cheaper and rarer Eau de Cologne concentration for the full illusion of being a woman of means. In the cologne version it smells like a twin of Joy by Patou formerly known as "the most expensive perfume in the world." Someone apparently took up the challenge of replicating the really expensive smell for a lot less. On top of that you will be able to partake of the fact that this is a perfume endowed with a hidden sense of humor.

Available for around $29 on amazon.com



A Scent by Issey Miyake might surprise you as a pick in the moneyed category as it starts off fresh, lemongrass-like and green but wait till you get to the long drydown when its chypre character kicks in more clearly. Like many other chyprés perfumes it has this slightly metallic, golden smell to it that seems to subliminally turn you into a Midas woman. A hint of smoky feminine tobacco and of something else makes you smell like you just dined at an expensive restaurant.

Available from $65 at neimanmarcus.com. In Europe it is slightly less expensive, priced from 35€ or about $52.




Ô de Lancôme may seem at first like a better fit for the relaxation of summer with its fresh citrus-y signature. But the operative word here is "signature". It smells like you just came back from Capri and spent days lounging on the deck of a yacht dressed in immaculately snow-white clothing with just the care of having to look after your tan. For some reason, I get a vision of Marblehead, MA floating in front of my eyes. It smells of clean manicured lawns and relaxed privilege.

Available for $38,50 at lancome-usa.com